Gartner: Supply Chains Must Consider Customer Experience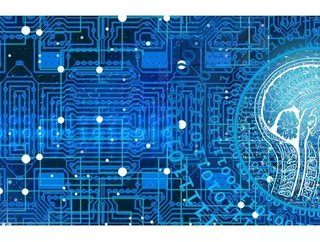 The customer is always right, and hopefully happy too ─ Gartner's focus on a supply chain-driven customer experience...
As the drew to a close last week, analysts noted that it's important for supply chains to, alongside their own internal metrics, consider the customer experience. 
"To drive excellence in customer experience, it's important to measure service as the customer does. For example, the customer is more interested in having an item delivered on the requested day and time than having it shipped on time. So, the first step is to define and measure your success using the same metrics as your customer does." Said Beth Coppinger, Senior Director Analyst with Gartner Supply Chain practice. 
While this may come as an obvious statement, benchmarking for customer satisfaction (CSAT) does not come easy. The (ACSI) is used to manage how effective a company's changes are in correlation to customer satisfaction, through questions and surveys sent to the customers about products and services, but these are not standardised. On average, it can take five years for a company to climb only 1%, and 2% a decade for smaller companies, making a comparison between companies more important than a flat-out score improvement. 
"Don't make any short-term commitments, as the movement is very slow. Instead, use the index to benchmark against your industry peers and see how you compare," Coppinger said.
Gartner held a survey amongst customer experience leaders in 2019 wherein more than 60% said that their top priority was developing metrics that could be used to determine customer satisfaction. 
While some of these already exist, such as CSAT, another is Customer Effort Score (CES), a system designed to measure how easy it is for customers to do business with organisations. This can range from over-the-phone query handling, returns, delay management and postal tracking. This data is vital for companies to manage where best to put their efforts; if their call centres are taking more calls and dissatisfied customers, they can up the quality of their call handling team, either internally or via third-party hiring. 
"Investments in customer experience can take a couple of years to pay off in terms of increased customer loyalty. To help build the business case, look at metrics such as cost of service or compensation costs. These can help to justify the move to more customer-centric practices," Coppinger said.
The customer experience has always been an essential factor in the e-commerce sector, and in 2020 it is reasonable to see a dip in some cases, but with internal metrics taking a more critical role in high-level decisions we may see more competition in customer satisfaction than ever before.