Gartner: managing talent in the supply chain space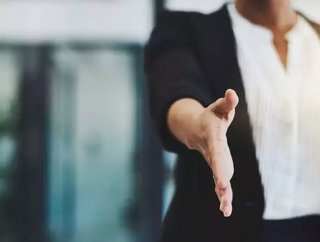 Talent management is an important topic in the supply chain space. The ability to retain talent is just as important as recruiting it in the first plac...
Talent management is an important topic in the supply chain space.
The ability to retain talent is just as important as recruiting it in the first place, with stiff competition amongst many leading organisations fighting it out to persuade skilled supply chain leaders to work for their business. 
As a result of this, the global research and advisory firm, Gartner, has compiled five key pillars that supply chain managers should build their strategies around as Supply Chain Digital delves deeper.
Role-based capabilities 
A robust supply chain strategy is built around the capabilities of the workforce. This is centred around skills, knowledge, competencies and experiences required to be successful in a specific role in the planning organisation.
Career pathways
According to a recent Gartner survey, it was found that senior leaders in the supply chain space left their positions due to a lack of a defined career path. "A career path should allow for not only hierarchical, but also lateral, movement, both within the planning organisation and across other supply chain functions," said Caroline Chumakov, Principal Analyst at Gartner Supply Chain Planning Summit. "The challenge here is twofold: Creating the opportunities and then making sure that people are aware of them and know what it takes to chart their path in the organisation."
SEE ALSO:
Learning and development
An effective way to encourage adult learning and development in the supply chain is by using a 70-20-10 model. It is thought that 70% of personal development should happen on the job as a result of experiential learning interventions. These could be activities like stretch assignments or job rotations. 20% consists of relationship-based learning, which could include mentorship programmes and online or offline best-practice sharing with peers. The other 10% of learning activities is monitored through formal training like certifications, classroom training and e-modules.
Recruiting and onboarding
It is key that supply chain leaders work with their HR departments to identify talent pools that reflects the competencies that the organisation needs. This could mean highlighting possible career pathways and development opportunities in the organisation. 
Performance management
Performance management is how HR departments determine how successful an individual is at their job. Supply chain leaders can drive business performance by creating tailored development plans specific for each employee. The selection of the right development goals is important and should fairly measure between business needs, the employee's current performance and their career aspirations. 
For more information on all topics for Procurement, Supply Chain & Logistics - please take a look at the latest edition of Supply Chain Digital magazine.