Gartner: how to ensure success in supply chain post-COVID-19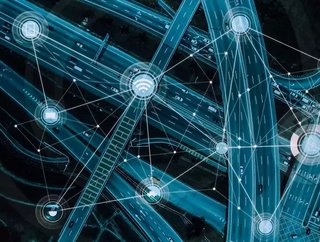 Supply Chain Digital explores Gartner's article 'What improvements can supply chains make to ensure success...
While COVID-19 has disrupted supply chains worldwide, it has presented an opportunity for supply chain leaders to put major enhancements in place. Ahead of the , Gartner analysts gave insight into the most important things that must happen to advance supply chain operations over the upcoming years.
Invest in digital infrastructure
, believes that many supply chain organisations struggled to adapt to the evolving market conditions which led to them being at a disadvantage. 
"The pandemic has underscored the need for data-driven, analytics-enabled supply chains," comments Tohamy. "Many supply chain organisations struggled to sense the unfolding event and respond to changes in market dynamics. Now supply chain organisations must push forward and accelerate their efforts to digitise their supply chains."
"This means more investments in advanced analytics, artificial intelligence and data infrastructure. It also means broader adoption of automated, real-time decision making across the supply chain. And it means committing to upskilling supply chain talent to align with technology. These efforts are essential to withstand and recover from the next disruption."
Nurture talent, teamwork and collaboration
, recognises that technology will enable the future supply chain professionals to design and deploy more sustainable and resilient supply chains, however, technology will ultimately never replace the supply chain's human factor. 
"It is the people factor that drives and delivers the supply chain. The proliferation of digitalisation, automation and robotics across the supply chain means the need to develop talented supply chain professionals is greater than ever."
, believes that the biggest challenges for supply chain success is often around collaboration and end-to-end decision-making. 
"Supply chains need formal organisation changes to link the end-to-end supply chain, build internal social networks to foster information sharing and collaboration, realign goals and objectives to motivate new behaviours and hire and reskill to ensure that people are driven and capable of working in teams."
Develop and implement a strong vision
, says that the most important thing to advance the supply chain is to translate a vision into value. 
"While it may sound simple, we see so many supply chain leaders struggle to make this happen. But, it starts with daring to have a vision, which requires stepping out of a daily routine to imagine what's possible," says Burkett. "Converting this vision to value requires moving beyond experimentation to validating and implementing new ideas. This requires overcoming the many barriers along the way, including resistance to change and fear of failure. Supply chain leaders who can develop the necessary talent and organisational relationships will succeed in translating a great supply chain vision into value."
Support environmental sustainability
, explains that consumers have been flagging their elevating concerns to the environmental impact of parcel shipments. Consumers are seeking to consolidate their orders into fewer shipments, delay the receipt of non-urgent orders to enable orders to be delivered in the most sustainable fashion and minimise the use of packaging in deliveries. 
"Companies that fail to act and continue to relentlessly pursue faster fulfillment across their operations will become increasingly out of step with their consumers' concerns."
Build a competitive, agile and resilient organisation
, believes that the perception of the supply chain must transform from solely an execution function to a competitive weapon. 
"With the supply chain as a competitive weapon, organisations can transform business models, support growth and deal with disruptions effectively," says Griswold. "Creating this competitive weapon requires organisations to align their digital, business and supply chain strategies as well as aggressively acquire talent in key areas such as advanced analytics."