Gartner Announces Annual Supply Chain Top 25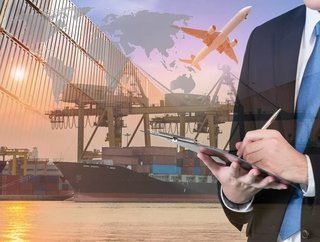 Gartner has announced the 17th edition of the 2021 Supply Chain Top 25, ranking the best organisational supply chains of the year
Gartner, the world's leading research and advisory firm, has released the results from its annual global Supply Chain Top 25, identifying supply chain leaders and examining exactly what their best practices are ─ something that all supply chain professionals could do with reading, courtesy of our recent COVID-19-disrupted times. 
 "In our 17th edition of the Supply Chain Top 25, we saw organisations continuing to deal with the effects of COVID-19 on their businesses. Therefore resiliency and agility capabilities became essential to survival," said Mike Griswold, VP and team manager with the Gartner Supply Chain practice. "Our ranking highlights companies that possess these strategies and other differentiating capabilities."
Lessons from Leaders
Every year, analysts at Gartner research the supply chains of hundreds of companies ─ a behemoth task, given how globally interconnected supply chain networks now are. Throughout this work, the analysts note what leaders are focusing on, where they are investing the bulk of their time and effort, and what can be applied broadly. 
This year, Gartner has identified three key trends that stand out for the listed leading companies that are accelerating their capabilities and further separating themselves from the rest of the pack: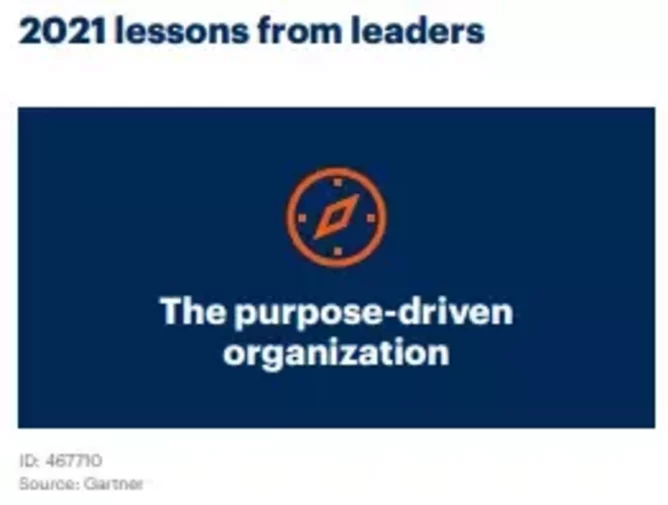 Integrated, Purpose-Driven Organisations
In 2020, many of the supply chains in Gartner's top 25 study ranking helped keep society running during the darkest days of the pandemic. Now there is an opportunity to solve some of the world's longer-term social and environmental challenges.
A maturity differentiator among purpose-driven organisations is that those further along in the journey are not simply supporting a varied list of "green" initiatives and people-related programs. Instead, they integrated these into a larger strategy alongside commercial partners. Some are even leveraging product marketing budgets to fund this work and integrating it into brand messages instead of treating environmental, social, and corporate governance (ESG) investments as a purely operational cost.
Customer-Driven Business Transformation
Along with intermittent supply disruptions and larger-than-normal demand swings, the pandemic has driven an accelerated level of business model transformation across industries which required supply chains to be highly adaptive.
"Many changes were driven by an outsized uptick in products and services delivered [directly] to customers and patients, instead of through more traditional, centralised locations such as physical stores and medical facilities," Mr Griswold said.
Digital First Supply Chain
A Gartner survey of board of directors, taken late in 2020, showed that nearly 70% of companies accelerated their digital roadmaps during the pandemic. Some leading supply chains have reached a point in their transformation journeys where they consider themselves "digital first" in the use of technology to enable more seamless customer experiences and more automated and insightful decisions in supply and product management at scale.
However, digital transformation would not be possible without the right talent. Leading companies conduct formal skills assessment and strategic workforce planning. AI, machine learning and big data analysis are the most common capabilities, and most are simultaneously recruiting and developing these skills in their organisations. Several advanced supply chain organisations run digital literacy and dexterity programs to enable employees to better understand and exploit digital business opportunities.
"Leaders must position new digital technologies as a means for employees to stop spending time on manual, non-value-added activities, so they can focus on providing value for their customers," Mr Griswold concluded.
More information is available in the report The Gartner Supply Chain Top 25 for 2021: Leaders and Their Stories. 
Who's Got The Best Supply Chain Practices? 
Unsurprisingly, Cisco Systems is at the top of the list for the second consecutive year, with its highly diverse, extensive, and global supply chain ─ which spans 300 product families ─ being upheld as a masterclass in the best practice realm. Cisco is closely followed by the usual suspects, including Colgate-Palmolive, Johnson & Johnson, Schneider Electric, and food giant, Nestlé. 
"Strong revenue growth, strength in environmental, social and governance (ESG) initiatives, and recognition of leadership in the community opinion polls drove Cisco to the top spot for the second consecutive year," said Griswold. "Cisco's agility helped them prioritise video conferencing and critical infrastructure capabilities for hospitals and vaccine research."
Masters Category
To recognise the stellar work by some of the leading companies, Gartner introduced the "Masters" category back in 2015. To get onto this high-end list, your company must have attained top-five composite scores for at least seven of the last 10 years in the annual reports. This year's Masters were the same as last: Amazon, Apple, Procter & Gamble, McDonald's, and Unilever.  
"During times of disruption, these companies continue to lead by example and provide advanced lessons for the supply chain community," Griswold added. "The Supply Chain Top 25 offer a platform for insights, learning, debate and contributions to the rising influence of supply chain practices on the global economy."
New Kids on the Block
This year, there are also four newcomers on the list: Dell Technologies, General Mills, Bristol-Myers Squibb, and, no doubt, due to their innovative manufacture and excellent distribution of their COVID-19 vaccine across Europe and beyond, Pfizer. 
If you're wondering how your company could join these newcomers on Gartner's all-important rankings, consider this: the Supply Chain Top 25 ranking comprises two main components: business performance and opinion ─ these two components are combined into a total composite score. 
Business performance is judged based on public financial and ESG data, which gives analysts a view into how companies have performed in the past, while the opinion component allows them to see what future potential there is for a company and how the leadership within a company works ─ if you're visionary and have an excellent plan for the coming years, it'll catch Gartner's eye. 
"Gartner analysts derive a list of companies from a combination of the Fortune Global 500 and the Forbes Global 2000. In an effort to maintain the list of companies evaluated at a manageable level, a general annual revenue threshold of $12 billion has been applied."