Future of work: four supply chain careers for 2025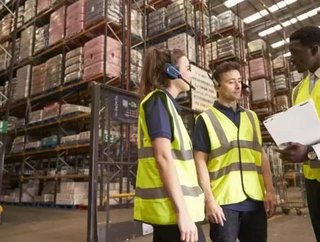 100 years ago, nearly 40 percentof all US jobs were in agriculture. Today, the figure is 2 percent. The same dynamic happened in manufacturing, which in...
100 years ago, nearly 40 percent of all US jobs were in agriculture. Today, the figure is 2 percent. The same dynamic happened in manufacturing, which in the 1950s dominated work, but since then has receded as a mass employer. Technology made it happen then, and technology shows no evidence of slowing down now.

What lies ahead for work, and how will supply chain careers evolve in the next decade? Digitisation is having disruptive effects on managerial, logistics and other supply chain functions. Automation in plants, fulfilment centres, and areas like procurement, production planning and maintenance is eliminating jobs. And yet overall hiring continues to rise and senior leaders say that finding and hiring the right talent is harder than ever.

Is this a paradox?
Technology work paradox: the ATM story

The work paradox in supply chain is much like a phenomenon described in a brilliant TED talk by MIT professor David Autor on automation and employment. Autor retells how in the 1970s before banking ATMs were introduced, there were about 250,000 bank tellers in America. Today, there are 500,000.

The reason that jobs expanded rather than disappeared was that ATM-enabled cost savings in branch operations allowed banks to open more branches, creating a net increase in new positions. The work itself changed from rote, low-value tasks to a relationship-intensive sales and problem-solving role. Banks saw business benefit from these newly empowered tellers and hired more. Automation changed the work, and probably enhanced careers.

In supply chain, two potentially impactful digital technologies are now asserting themselves across industries. Advanced robotics and machine learning are clearly able to automate rote, low-value work in supply chain functions today by doing everything from packing cartons to approving orders. In fact, growth in acceptance of these technologies as important to supply chain strategy is impressive everywhere.
Four careers for 2025

Early adoption of these technologies along with other key digitisation enablers like internet of things (IoT), 3D printing and big data analytics are already redefining supply chain work at companies like BASF, Mondelēz, Cisco, Intel, Johnson & Johnson, BMW and many others.

Here are four supply chain career paths that could evolve and thrive in the wake of this digital revolution:

1. Demand planner becomes commercial troubleshooter: Equipped with cloud-based planning systems, real-time drill down to transactions and learning algorithms the demand planner of the future becomes a business creator. Empowered to prioritise, analyse and solve supply-demand balancing problems at the transaction level, this career will reward those able to figure out who gets expedited and who gets shorted while there's still time. Excellence will be defined by commercial impact, not just forecast accuracy or perfect order.

2. Production planner becomes customisation master: Working with collaborative robots that can be reprogrammed in minutes, sequencing simulations that digitally test thousands of work paths in seconds and IoT-equipped machinery to assure precision, the production planner of the future becomes a master craftsman. Freed from the need to manufacture long runs for low unit costs, this job becomes one that allows business to profitably promise batches of one. Infinite SKUs mean more chances to please the customer, and make money.

3. Logistics manager becomes customer satisfaction director: Analytics and automation in fulfilment centres will deepen the range of options available to build a load, plan a route, and confirm the customer's readiness to receive shipment. Extended backwards with late-stage custom packaging and forwards with omnichannel delivery options like Uberisation and drones, logistics could become the sexiest job in supply chain. Customer contact at point of delivery may be your best chance to make a great impression and renew the business.

4. Sustainability leader becomes resource Czar: Sustainability in supply chain has been around for a while, but precision in operations, coupled with machine learning on optimal resource consumption, could create a career that has more financial impact even than sourcing. Resource utilisation could define a career of the highest prestige by 2025.

Supply chain is relatively new as a business career choice. The cement is still wet and technology is opening a lot of doors. Now is a great time to imagine the job you want and find the tools to do it.
By Kevin O'Marah, CCO, SCM World
Supply Chain Digital's December issue is now live. 
Follow @SupplyChainD on Twitter.