The future of the supply chain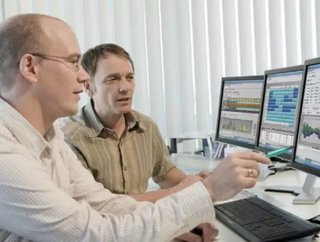 By Karsten Horn, Director of international sales for the inventory and supply chain division, INFORM In recent years we have seen an increasing number...
By Karsten Horn, Director of international sales for the inventory and supply chain division, INFORM
In recent years we have seen an increasing number of new technologies entering and changing the business world.
With the rise of social media and the increasingly globalised nature of supply chains, companies now have to incorporate these new innovations into their business models in order to harvest future competitiveness. However, the impact caused by such widespread change is already being felt across the supply chain. 
3D printing
There are several major factors which are changing the way businesses operate. The first of these is 3D printing, a technology which enables product creation through the spraying of fine powdered substances such as metals and ceramics.
Although 3D printing is very much still a work in progress, a recent report highlighted 30 percent of finished goods are produced by utilising this technology, while projections estimate this number will increase up to 80 percent by 2020.
It is clear that businesses must evaluate their approach to supply chain management, as when 3D printing becomes commonplace in the global networks, large areas of the industry are likely to be eroded away as products are fabricated locally.
Social media
Whereas the impact of 3D printing is not yet fully clear, the effects of social media on the supply chain are already being felt.
As with other areas of business, the application of social media within the supply chain provides greater levels of accessibility and transparency. Source map is a great example of this, offering a service which presents the consumer with a visual representation of their product's origins, highlighting where each of the numerous components originated.
Some businesses are, however, cautious about employing social media within their supply chain offerings, perceiving this as a technology which will add additional scrutiny to an already highly pressurised environment. I believe this outlook is outdated though, as social media offers businesses increased knowledge about each step of the supply chain, meaning efficiency can be increased throughout international networks.
Alongside this, the implementation of social media can improve communication within the supply chain, offering businesses an effective method to connect and discuss any issues they may be having within the international network, while creating a platform on which management solutions can be sourced.
Increased globalisation
With the population continuing to grow, globalisation levels will increase proportionally, resulting in much larger supply chain networks. With the scale of global networks increasing at a seemingly exponential rate, managing the sheer complexity of the modern supply chain is becoming a growing concern for logistic professionals.
Businesses not only need to manage multiple, large-scale product lines, but also supply chain logistics. This is where the importance of social media comes into play, as this technology offers the ability to track products globally, monitoring fluctuating demand in the process.
While these technologies bring numerous business benefits, they equally have the potential to hold negative repercussions for global supply chains. For businesses to ensure a competitive future it is vital that they integrate management tools and techniques that support efficiency across the supply chain .
Cloud technology
Cloud-based supply chain management offers businesses with increasingly complex global supply chains the opportunity to manage inventory and demand forecasts online on any device. As a result issues can be resolved at any time from any place.
The importance of this must not be underestimated, as the need for supply chain executives to make informed decisions quickly is crucial for maintaining an efficient operation. I therefore see this more stream-lined approach to supply chain management as a pivotal step in the industry, yet there are still businesses that are hesitant to implement this change.
We carried out a survey earlier this year and found that only 12 percent of SMEs had adopted the cloud, with security concerns cited as the main source of anxiety. The reality is that cloud technology offers a much higher level of security than most businesses can often match themselves.
This, alongside reduced operating costs and increased availability of important data across the entire business, could mean companies who do not embrace this technology are at risk of falling behind their competitors.
Multi-echelon
Utilising cloud technology is an important step, but implementing a multi-echelon approach to supply chain management is equally as advantageous for businesses. Unlike conventional management strategies, this approach to inventory optimisation takes a bird's eye view over the entire network, optimising the entire inventory rather than single warehouses.
Through the application of this method, businesses can take into account varying levels of risk as well as warehouse costs to determine whether it is more cost-effective to store stock at the start of the supply chain or closer to the customer.
By strategically shifting stock to the optimal location, businesses can reduce uncertainty and thus the requirement for safety stock. This in turn enables management teams to improve cash flow by freeing up capital which would have otherwise been tied-up in redundant safety stock.
Given that themulti-echelon approach supports complex global supply chains enabling businesses to improve efficiency levels across the entire network, the issues presented by the aforementioned new challenges and technologies.
The future
Over the coming year, disruptive technologies will continue to develop and businesses will be faced with further issues as global supply chains become increasingly complex.
Companies will continue to utilise the latest innovations, which in turn will result in additional pressure being placed on international networks. The effective integration of supply chain management tools and techniques has never been more important, and businesses must utilise them, or risk being left behind.