The future of fulfilment: top priorities for 2021 and beyond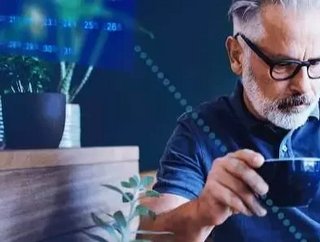 Latest Blue Yonder research identifies "the most pressing e-commerce fulfillment priorities and investments" for 2021 and beyond...
Analysing response from 300 senior executives in the retail and e-commerce industries with responsibility for logistics and fulfillment operations Blue Yonder has released its second installment of its .
"Retailers are expanding their fulfilment network and footprints in part to address last-mile delivery while meeting the surge in e-commerce orders in the short-term. Equally important, they understand that accurately predicting demand is critical for sustaining revenue growth and advanced, omni-fulfillment capabilities and locations embedded with automation are the key to quick and efficient fulfillment. Having the right supply chain solution to gain that end-to-end visibility will be a key to retailers' success," commented Ed Wong, senior vice president, Global Retail Sector, Blue Yonder.
Automation and modern fulfilment
As many organisations turn to automation to enhance their supply chains, and customer experiences, Blue Yonder identifies that it expects to see in the next 12 months, 50% more retailers, plan to fully automate their fulfillment locations in order to address consumer needs. In addition to this, 23% of retail executives expect to have most of their fulfillment locations automated in the same amount of time.
More than any other vertical, Blue Yonder discovered that drug store/health and beauty retailers had the highest amount of organisation with all their fulfillment locations automated (17%). Other key finds include the expectation that pop-up distribution centers (DCs) will double to 26%, with dark stores also doubling to 12%, while micro-fulfilment stores are expected to rise from 15% to 27%.
Repositioning of fulfilment assets and labour
Reflecting on how organisations can meet the needs of customer-driven commerce and increase their fulfilment, Blue Yonder states that "retail executives will need to expand capacity and improve labor productivity," by improving picking processes and warehouse cost.
In the next 12 months Blue Yonder expects to see A prioritisation of increasing existing capacity (43%) and improved labour productivity (42%).
Other findings discovered by Blue Yonder include more than any other vertical 49% of grocery retailers and 49% of pet care retailers would like to prioritise expanding their existing capacity. While 52% of drug store/health and beauty retailers, as well as 52% of pet care retailers selected improving labour productivity more than any other.
Overall 39% of retail executives want to improve their picking process, whilst 38% want to reduce warehouse/DC costs.
Supply Chain intelligence and visibility
With COVID continuously affecting the ways in which people work, at the top of the list for improvement for retail executives is inventory accuracy and real-time visibility to meet customer demands. Workforce management was also high on the list.
In the next 12 months, Blue Yonder reports that 48% of retail executives will be looking to improve their pricing and promotions to ensure profitability. Meanwhile 38% want to improve their workforce management, 36% are focusing on real-time inventory visibility and orchestration, and assortment management.
In addition to the above priorities, driving higher sales and margins across channels with localised customer insights was also on the list. 
Blue Yonder states that these findings come as no surprise when its first report cited that 51% of retailers reported 'out-of-stocks' as their biggest fulfillment challenge.
"The pandemic has hyper-accelerated the digitization of retail. Retailers can no longer rely on brand, product and price alone. Fulfillment is now an integral part of a successful end-to-end retail strategy. With uncertainty still looming as we enter 2021, retail executives are needing to quickly re-orient customer-centric strategies to deliver speed and convenience, resulting in a comprehensive review and streamlining of the end-to-end supply chain from planning, inventory placement, fulfillment and routes to market," commented Omar Akilah, vice president – Commerce, Blue Yonder.
"Retailers who reorient towards a customer-centric supply chain powering commerce will be better equipped to adapt to any environment, respond to spikes and future challenges, while ultimately delivering the right product, at the right price, in the most optimal manner in accordance with customers preferences and needs."
For more information on procurement, supply chain and logistics topics - please take a look at the latest edition of .