The Fundamentals of the Digital Supply Chain: Awareness and Visibility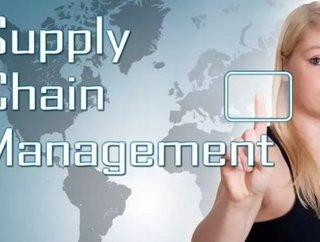 The key elements to a successful supply chain operation include awareness and visibility, responsiveness and resiliency.As I write this post, Im using a...
The key elements to a successful supply chain operation include awareness and visibility, responsiveness and resiliency.
As I write this post, I'm using a desk lamp from Restoration Hardware. For most, it's a simple lamp that turns on and off and dims if the mood is right; it looks good and it works. It was designed, sourced, manufactured, shipped and sold to many satisfied customers, the majority of whom remain happily clueless about how their lamp came to be.
But for those of us in the supply chain business, that lamp represents a manufacturing triumph. We know that any little hiccup in the process can have an adverse effect on the bottom line. Did the lampshade fabric from my source in India get delayed by a monsoon? Did my wire vendor have a production issue that resulted in product quality issues and a lower than ordered quantity?
When will I find out about this, and will I be able to manage this issue without incurring large costs or delays to my shipments? These complexities can keep us up at night, worrying about what could go wrong.
I believe we can use the complexities of the manufacturing industry to our advantage. We can integrate customers, front office and supply chain operations, and ultimately understand our customers and operations as never before. But how?
When you hear the term "Internet of Things," you might picture a self-regulating thermostat or the possibility that someday you'll control your stereo's speakers from your watch. These scenarios are becoming more commonplace.
In fact, Gartner recently forecasted that an estimated 25 to 30 billion devices would be connected by 2020; a conservative figure given that it excludes PCs, tablets and smartphones.
Though the IoT will impact us all on some small, personal level the big data it produces is poised to make a tremendous impact on the business world, whether that data is hosted by the enterprise or in the cloud. It's already reshaping manufacturing supply chain strategies and enabling them in ways never previously considered.
The Gartner study cites manufacturing as the leading vertical to adopt IoT, poised to gain 15 percent of its predicted $1.9 trillion across sectors in 2020.
Companies are rightly excited about the possibilities of big data, but it's becoming clear that just analyzing terabytes of data from business processes and transactions can deliver stale facts and trailing guidance, with a "rear-view mirror" view of your supply chain.
I mentioned awareness as one of the keys to manufacturing supply success. I define awareness as always having the ability to obtain the data you require, regardless of its point of origin, at the right time, which is the time needed to manage exceptions and capitalise on opportunities.
It also includes understanding the relationships between supplier tiers, production and supply chain processes and visibility to customer demand signals. Simply put, awareness and visibility provide a critical platform that serves as a building block for innovation.
This means that your Indian lampshade fabric supplier can provide data in standard message file formats, manually upload the same data via a mobile portal, or provide streaming sensor data from real-time production sensors.
This brings you right-time awareness and visibility at the process execution level — the lampshade vendor is experiencing a monsoon which delays his process and disrupts my production.
By integrating all these varied relationships, the IoT makes awareness possible through real-time, end-to-end visibility into your supply chain. It is a critical enabler of obtaining real-time production performance understanding, giving you the power to identify exceptions and resolve them with minimal cost and disruption.
One example of a company that is leveraging awareness and visibility to maximum effect is GE Transportation. As detailed in "The Digital Enterprise," "GE Transportation sells locomotives to a number of railroad companies around the world.
For example, Norfolk Southern Railway displays optimisation opportunities at the network level. It uses GE's RailEdge Movement Planner to integrate railroad logistics with traffic control systems.
This software can deliver real-time overviews of network operations from a single display. Rail operators can monitor trains using GPS, track circuits, equipment identification readers, and time-based tracking. In addition, built-in traffic management applications enable operators to manage train schedules and to respond to exceptions.
Norfolk Southern estimates that every 1 mph increase in the average speed throughout their network saves an estimated $200 million in annual capital and operating expenses. A phenomenal saving when you look at its entire fleet and its operations over the course of a year.
So while your lampshade fabric vendor and possibly his suppliers bail themselves out after the monsoon, you'll have a backup vendor ready to go, with no time lost. In closing, it is evident that data is being harvested to give us real-time information, enabling us to make confident, informed business decisions. Suddenly, that desk lamp is looking more remarkable.