Fresh demand for expert Supply Chain CEOs as baby boomers retire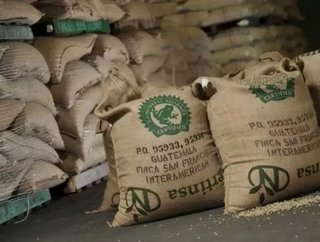 Follow @SamJermy and @SupplyChainD on Twitter.As a society, we take for granted our ability to order a Netflix DVD today and have it delivered tomorrow...
Follow @SamJermy and @SupplyChainD on Twitter.
As a society, we take for granted our ability to order a Netflix DVD today and have it delivered tomorrow. We have come to expect berries from Chile in January, and Alaskan salmon on demand. And FedEx is so ubiquitous it has gone from being a noun to a verb. We are deep in supply chains, even if we don't always know it.
The supply chain industry is more integral to our lives today than it ever has been, and yet it is threatened by a growing shortage of trained supply chain and logistics professionals to manage and lead the industry. It is a disaster waiting to happen.
Chris Norek, a senior instructor of supply chain management at Pennsylvania State University's Smeal College of Business, says the shortfall in top supply chain leaders and managers reflects the demand for new talent, the retirement of Baby Boomer logistics experts and even a shortage of supply chain faculty at colleges and universities.
The US Bureau of Labour Statistics reports that jobs in logistics are estimated to grow by 26 percent between 2010 and 2020, an average growth rate that is nearly twice as large as the 14 percent rate of growth for all occupations. Demand for supply chain professionals now exceeds the available talent pool by 6 to 1.
As a corporate learning expert, this circumstance intrigues and worries me, because it both represents an opportunity and a significant economic threat. Companies that are innovative in their approach to supply chain hiring and training will have the advantage as the market tightens. Those that don't move swiftly will be left behind and we, as consumers, will pay the price for it.
Moreover, as this shortage grows, the supply chain industry is becoming more elaborate. There is less standardisation and more complexity, and the skills needed to be logistics leaders a decade ago are changing as supply chains become more data-focused and rely heavily on virtual tools.
In my view, Amazon is the best supply chain company in the world today. It has employed technology, data science and smart strategy to create a mindset of supply chain excellence. Its leaders have turned this excellence into a competitive advantage, dramatically illustrating how supply chains are more a differentiator than cost centre these days. It is a remarkable story.
With Amazon and others in mind, Norek likes to point out that the path to the CEO suite will increasingly come through supply chain offices in the future. Why? Because supply chains have become a critical high-stakes game in business today and only companies with leaders primed for end-to-end supply chain excellence will succeed.
Already, savvy companies are mastering supply chain management and alerting the public to its importance. Take outdoor clothing and gear manufacturer Patagonia. Its Footprint Chronicles website tracks its supply chain from farm to textile mill to factory. It is both a promotional tactic and an illustration of one company's exceptional supply chain management.
Starbucks dedicates a section of its website to sharing its philosophy around ethical sourcing and fair trade, expanding on the practices it uses to build sustainable relationships with farmers and suppliers. By linking its supply chain efforts to its global responsibility initiative, Starbucks further showcases its commitment to supply chain excellence.
If the looming crisis in supply chain management is to be averted, these efforts must be duplicated and expanded upon. Obviously, the first step is to build a more robust alliance of supply chain professionals. Companies like mine are working with corporations to create these new supply chain leaders for tomorrow.
The second step is more nuanced but equally important. By educating the public about supply chains, and weaving corporate stories and objectives into the marketing mix, successful companies will not only make supply chains their competitive advantage, they will transform them into PR calling cards. Don't believe it? Ask Amazon.
For more information on CorpU, please visit: www.corpu.com