Four tips to ensure your supply chain can handle the Christmas rush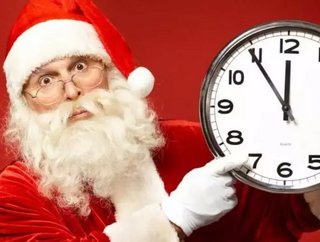 With Christmas just two weeks away, distributors have geared up for the festive shopping season and all the pressures associated with running a supply c...
With Christmas just two weeks away, distributors have geared up for the festive shopping season and all the pressures associated with running a supply chain at absolute peak performance. That means the ability to deal with increased customer demands and move high volumes of products at an accelerated delivery pace.
Well, that all depends on the quality and performance of the solutions that power your supply chain. Here are four best practices to help gauge the state of your IT systems and prepare your organisation to tackle the demands of the festive period:
Assess network health
Your communications network is the backbone for your company's business. An agile, secure and flexible underlying infrastructure is the key to an efficient supply chain. Distributors today require faster and higher/flexible bandwidth to meet customer demands for quicker delivery times, inventory management and order coordination among manufacturers, suppliers and retailers.
Evaluating a network's health and capacity by load testing the system is critical for running an efficient operation. You must identify any limitations or constraints that may exist within the site, and determine how your network handles high volumes of traffic and unexpected traffic spikes.
Test application performance.
It's imperative that you evaluate the performance of all the applications that reside on or connect to your network. Applications have many dependencies and it's critical to map where these are and identify any bottlenecks.
Leverage cloud computing
Cloud computing is an attractive option for the distribution industry, especially considering the logistical hurdles and complex IT requirements needed to move goods throughout the global supply chain. The cloud allows companies to manage critical data from transportation and warehouse management systems and securely share that information with suppliers and customers.
A cloud-based analytics solution can also help cull reams of data into actionable business intelligence, allowing insights into real-time customer purchasing trends, inventory management and replenishment. Further, cloud computing can reduce capital expenses, speeds up processing time and can scale to your business needs.
Shore up data security
IT and data security is paramount for any organisation. As we've seen in recent years, data breaches cause massive headaches for customers and can lead to irreversible damage to a company's brand.
Keep in mind that data breaches aren't always perpetrated by external parties. Quite often, cybercrime occurs because of innocent mistakes and lack of oversight within an organisation. To help distributors protect their customers, suppliers, assets and brand, they must take stock of all physical and network vulnerabilities and implement data security practices, including:
• Educate employees to recognise security breaches and help keep security measures active.
• Frequently change administrative passwords on all point-of-sale systems to avoid brute-force attacks.
• Develop a strong data breach response plan and conduct mock drills of cybersecurity incidents.
The end of the year can be a hectic time for consumers, but that doesn't need to hold true for distributors. By taking the time to ready your IT systems and network infrastructure in advance of the Christmas rush, you can be rest assured that you will be ready and have a successful festive period.
By Tony Judd, Managing Director UKI & Nordics, Verizon
Stay Connected! Follow @SupplyChainD and @MrNLon on Twitter.
Read the December Issue of Supply Chain Digital.