Flexible returns policy: the last retail battleground?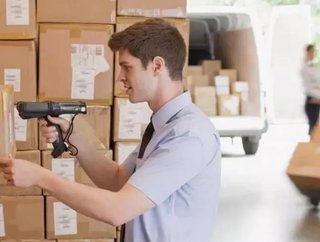 The growth of the ecommerce sector has changed what it means to be a business in the UK today. A recent IMRG Capgemini report estimates that 27% of reta...
The growth of the ecommerce sector has changed what it means to be a business in the UK today. A recent IMRG Capgemini report estimates that 27% of retail sales now take place online - that's almost a third of consumer purchases, and a figure that crystallises the shift in how companies and shoppers interact. Moreover, online platforms' domination of the retail sector is only set to become more pronounced.
British retailers have been in the vanguard in recognising that a positive customer experience online is built upon a backbone of flexible and reliable fulfilment options. And as customer expectations of convenience have grown, and the digital retail environment has become more competitive this has become more important. Today, customers are not just buying a product, they are investing in an experience that complements their lifestyle.
Results from our recent study into the European delivery and returns market revealed that the stakes are higher than ever in the three key ecommerce markets of the UK, France and Germany. Leading retailers now offer an average of 3.3 delivery options, and a further 40% offer four or more.
But, of course, delivery is just one side of the fulfilment coin. In many cases, it's returning an item that is the all-important final point of contact between business and consumer.   
An overlooked battleground
Despite the obvious rewards of getting returns right, our study shows that retailers are often underestimating their power. In short, the retail market may innovate rapidly when it comes to delivery, but returns remain an overlooked opportunity.
At the moment, the European returns landscape looks relatively disjointed. Encouragingly, just 16% of retailers surveyed still offer a solitary return option - but there's also noticeable variation between retailer and customer funded returns. 42% of retailers, for example, expect their customers to foot the bill for their postal returns.
It's here that businesses are missing a trick. A flexible, reliable and customer friendly returns policy is a fundamental part of building customer loyalty. Much in the same way that flexibility is key in delivery options, returns offerings must meet consumer expectations of an experience that can be adapted to their convenience. Naturally, however, they must be implemented in a way that makes commercial sense.
Perfecting your returns policy
We may be approaching the busiest time in the retail calendar but businesses shouldn't lose sight of the post-Christmas returns season. Focusing solely on the festive delivery rush may cause them to trip up come January if their returns policy isn't up to scratch. And the return of unwanted Christmas gifts may be the first time some shoppers interact with a business.
Retailers may be tempted to pass the cost of returns on to customers to minimise their financial impact. But returns should be treated as an inevitable cost of doing business in ecommerce, because charging for them will damage brand perception or put customers off ordering in the first place.
It's crucial that businesses absorb returns costs into their bottom line if they are to appeal to customers and compete with other players in the market.
Find the cost balance
At a minimum, retailers need to offer a free-of-charge return option: either a traditional postal option, or a flexible alternative for outside of work hours, such as in-store or collection locker returns.
Of course there are compromises to be made on costs. The frequent use of courier collection methods currently seen may be practical for the consumer, but they are extremely expensive for the retailer. Ideally, this option should only offered for bigger items, and retailers should look into local partnerships rather than larger, and more expensive, global courier companies.
These local alternatives can provide far better value, especially when combined with consolidated in-country options. 
Capitalise on in-store returns
Returns also offer retailers a chance to encourage customers into bricks and mortar stores and close the gap between their digital and physical offerings. But our research showed that only 59% of the biggest ecommerce retailers offered an in-store return option.
This is a surprisingly low number when one considers the benefits. As well as avoiding additional posting costs, retailers can capitalise on incremental footfall to convert refunds into exchanges - particularly valuable for fashion retailers, who experience high return rates due to sizing issues. After all, if retailers need to absorb the cost of returns as part of their business model, they may as well use them to benefit their bottom line in any way possible.
Think global, act local   
For retailers ready to take the next step in their strategy by expanding abroad, the old adage "think global, act local" remains as true as ever.
We found that there is a high degree of localisation in each of the three markets we studied when it comes to alternative return options, and cross-border retailers hoping to cash in on a chunk of the customer's wallet will need to tailor their offers to align with local customers' expectations. In Germany, for example, the vast majority of retailers offer returns through DHL PackStation and Hermes Paketshop's networks – make sure your options match up to what's available.
Although returns are often seen in a negative light, they remain an unavoidable cost of doing business. Instead of treating them as a begrudging after-thought, we urge retailers to turn a strong returns policy into a competitive advantage. As the last potential touch point, it could determine whether a customer comes back for more.
Radial recently released their European eCommerce Delivery & Returns Index 2016. The survey of 100 leading online and multichannel retailers selling in the UK, France and Germany will help you understand customer expectations in each market when it comes to delivery and returns. The report is available to download here.
Supply Chain Digital's October issue is now live. 
Follow @SupplyChainD on Twitter.