Five ways the cloud is changing your supply chain management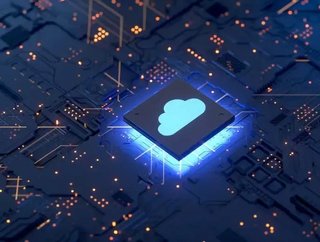 Cost Reduction Let's start with one of the biggest benefits to supply chain management... utilising the power of the cloud reduces a company's oper...
Cost Reduction
Let's start with one of the biggest benefits to supply chain management... utilising the power of the cloud reduces a company's operational costs! The automation of tedious back office tasks ensures that your labour force can be used to better effect elsewhere, and with an intuitive retail operations platform like Brightpearl you will also save money by avoiding returns. This can be achieved through the natural reduction in shipping times and duplicate orders that will come about when integrating with an automated shipping platform like ShipStation. Integrating an automated shipping platform with a Warehouse Management System will likely significantly lessen your processing cost per order. In a complicated marketplace the solution is relatively simple; the more you automate, the more you can do with your staff, the more your processing costs decrease.
Integration, Integration 
With so many moving parts it is imperative that your supply chain is consistent throughout the user experience, and a lot of this hinges on the ability to integrate across multiple platforms. The cloud makes Electronic Data Interchange possible, EDI standardizes and automates things like invoices and purchase orders, which can then be shared electronically between trading partners. When you integrate EDI with ERP and accounting systems it removes the need for masses of manual data entry, breaks down data silos and eliminates human error. If EDI is utilised within the shipping process it can also facilitate improved shipping rates by integrating with a number of systems, such as those of 3PL providers, once integrated it can then determine the least expensive way to fulfill an order.  
SEE ALSO:
Data Analysis for Business Intelligence 
Data is power. Advances in cloud technology have lead to the ability to collate and analyse data at a speed far beyond manual human capability, which can give the retailer that all important edge within their market. This data can be used to dictate strategy on everything from warehouse management to customer retention, how much stock of a particular item should they order? Do they have serial returners in their customer database that they should exclude from discounts and promotional materials? Last year, Brightpearl conducted a study of more than 200 US & UK retailers and over 40% of the retailers surveyed saw an increase in intentional returns which they indicated had a strong impact on their margins. This real-time data collation is now key to anyone that wants to stay competitive within their industry, with the analysis of customer behaviour, businesses can tailor their strategy to give the optimal experience for the customer without compromising their profit margins. 
 
Sustainable Scalability 
The beauty of a cloud-based solution is that it can grow along with your business in a highly cost effective manner. If production needs to be increased tenfold in a small time frame, then you aren't bogged down worrying about whether or not you have that processing capability, no doubt your provider will have a pricing structure that makes it easy to expand. In addition to this, the ability to analyse data will provide you with the information to fix inefficiencies within your supply chain, therefore contributing to your growth. The cloud has put an end to costly overheads and works on a much more efficient 'pay and play' basis which allows for sustainable growth, at your own pace.
Convenient now, but built with the future in mind 
Consumers don't want convenience so much as they expect it. Visibility at every step of their purchase, speedy updates, ease of use and total accessibility have become the norm. Wait time is now following, a recent survey conducted by Brightpearl found that over 70% of online shoppers would search for an item elsewhere if it was unavailable, rather than wait any length of time for it to come back into stock. So it is becoming increasingly necessary to get the product in front of the customer as quickly as possible, and this starts in the warehouse. Automatic warehouse routing and automatic fulfilment are the key drivers behind getting an order processed and delivered to the customer as quickly as possible. According to a report from Alix Partners, the maximum delivery time that the average US shopper will contemplate is now only 4.5 days, and with the advent of Amazon's one day delivery we can expect to see this figure continue to drop. Delivery time is contingent on how quickly a business can locate, package and fulfill an order - make use of the cloud to automate this process, before you get left behind. 
By Derek O'Carroll, Chief Executive Officer of Brightpearl.