Five steps to building supply chain resilience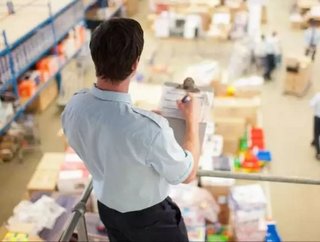 CIPS CEO David Noble recently commented that risk management is the biggest issue for procurement teams right now, and feeds directly into the success o...
CIPS CEO David Noble recently commented that risk management is the biggest issue for procurement teams right now, and feeds directly into the success of supply chains.  Your business is exposed at multiple points across your supply chain. Even highly integrated organisations can have thousands of suppliers; the range of transactions makes it difficult to track what is being supplied and when, limiting the ability to manage supplier risk. This means that poor visibility of risk areas and their potential impact can be a real threat – from reduced revenue, inflated costs and threatened production through to damaged credibility with both investors and stakeholders.
So how do you use risk management to strengthen these weaker areas within your supply chain?  Creating a positive culture with your suppliers and ensuring you aren't keeping them at arms' length is vital. The easy steps below help you take a more flexible approach to building greater resilience into your supply chain, ensuring visibility and alignment of the value chain.  It's this that brings you closer to the shared end goal of supplying the customer.
1) Understand the risk
This is the vital starting point. Understand what risks each supplier brings to you. What are the risks, their significance and likelihood, and how you can offset them.  Look at the benefits of supply chain diversification.  For example, in biotech, we see the selection of suppliers who can manufacture materials you need at more than one site in order to reduce the impact of failure of a manufacturing line e.g. ThermoFisher manufacture the same materials in Grand Island in the USA, and Glasgow in Scotland.
Understanding the risk associated with each supplier means you can take proactive steps to safeguard against it.  It's about understanding the maturity of your suppliers and how capable they are of managing any threats, rather than a tick-box mentality that's about getting something off your to-do list.  You can then ensure they have processes in place to mitigate any risk themselves. 
2) Be open from the outset
Set expectations from the outset and encourage dialogue where your suppliers feel they can be honest, with the confidence you are looking for a win-win outcome.  This will build trust and confidence into the relationship on both sides.  Having these conversations means you minimise the chances of surprises.  Where risks are identified, ask your supplier to talk you through how they plan to respond to it, which could even involve factoring you into that management process.
Being open from the outset may require a fundamental shift from you in terms of how you manage your suppliers, and being prepared to have those early-stage discussions.  A good time to have these conversations is at the outset of the relationship.  Culturally, we see organisations taking a tough, uncompromising attitude to suppliers. This can create a defensive response from suppliers.
As the buyer, you have the opportunity to make that first move to create an environment which allows for those difficult discussions. Often, suppliers hold back from highlighting potential risk as they're concerned they could lose out on the contract. Taking a joint approach to identifying and responding to risk will drive better outcomes as will agreeing responsibilities before things actually go wrong.
3) Take the long-term view
Take a proactive, long-term view to building your supply chain.  A reactive focus on just-in-time procurement and managing cash flow increases the risk of business disruption. Organisations often fail to recognise that incentives to save money can introduce significant risk, focusing instead on the perceived short-term benefits.
Instead, ask suppliers to be transparent about risk in their bid submissions. In this way you can review possible threats and ensure that you aren't in fact, over-paying for possible risks. From your perspective this means you might be able to lay out a better deal for both parties.  You can also have the conversation around who's best placed to manage the threats e.g. who has the specialist expertise. 
4) Do the analysis
Investing time in supplier analysis can deliver real returns when it comes to creating that resilient supply chain. Yes, your supplier should be looking at their own risk analysis – this doesn't mean they are.
Again, when you're setting up your contract, understand how far the supplier is risk aware. You may have a handle on the risk involved in what you're asking them to do for you.  But do they really understand this in terms of what they need to do to deliver for your organisation? Have they recognised the new risk? How have they mapped the risks out and how does this correspond to your perceptions? Do they have the capability to handle them?
There is a real advantage too in understanding your suppliers' supply chain as, like you, it's the links further down the chain that could be the most at risk of breaking.
5) Evolve your approach through lessons learned
Inevitably, things will go wrong.  However, it's how you respond to hitches in your supply chain that will keep it evolving – and flowing.  Capture any lessons learned on the risks that occurred and how you responded to them, to create that database of best practice.  You can then apply these learnings to feed into your wider supply chain management strategy, driving chances of future success. 
If risk is at the centre of your supply chain, then collaboration is the most effective way to safeguard against it.  Understand where your Achilles heel is, map out a joint response, work in partnership and drive that resilience through mutual understanding and shared goals.
Supply Chain Digital's October issue is now live. 
Follow @SupplyChainD on Twitter.