Five Facts about Cranfield University's Logistics and SCM MSc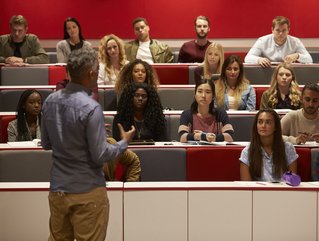 It was announced earlier this month that Cranfield University's supply chain management (SCM) Master's course joined the group of highe...
It was announced earlier this month that Cranfield University's supply chain management (SCM) Master's course joined the group of higher education options able to benefit from the UK's Apprenticeship Levy. Established in April 2017, the Levy requires all UK employers making over $3.9mn per year to pay 0.5% of their annual paybill. The resultant funds are used to support the Government's policy of "boosting productivity by investing in human capital", according to Her Majesty's Revenue and Customs.
The policy statement continues, announcing the Government "has committed to an additional 3mn apprenticeship starts in England by 2020. The levy will help to deliver new apprenticeships and it will support quality training by putting employers at the centre of the system".
Founded in 1956 and located in Bedford, Cranfield University's School of Management is the UK's leading accreditor of Supply Chain Management Master's qualifications. The college was ranked 1st outside the US, and 11th overall by Gartner subsidiary, SCM World.
SEE ALSO: 
Read the latest issue of Supply Chain Digital 
IBM and Colombia University establish centre to accelerate blockchain innovation
Walmart to subsidise supply chain management degrees for its staff
In the fast lane: An exclusive interview with DHL Supply Chain UK&I CEO Paul Dyer
According to a Cranfield press release: "For the first time, employers who pay the Apprenticeship Levy will be able to use the money to pay for their employees to study on Cranfield School of Management's part-time Master's degree in Logistics and Supply Chain Management."
Supply Chain Digital presents five interesting facts about the UK's most exciting university for SCM:
Cranfield School of Management was the first business school in the UK to offer an Executive MBA through the Apprenticeship Levy.
Cranfield holds the triple accreditation of: AACSB International (the Association to Advance Collegiate Schools of Business), EQUIS (European Quality Improvement System) and AMBA (the Association of MBAs).
Cranfield's student body is almost 75% international, reflecting its position as leader in the field of SCM education, both in the UK and abroad.
Cranfield is in the top 1% of institutions in the world for alumni who hold CEO positions at the world's top companies, according to the Centre for World University Rankings, 2017.
Cranfield is the only university to have two women listed in The Telegraph's Top 50 Women in Engineering under the age of 35 list.