Five common pitfalls for Supply Chain Digital Transformation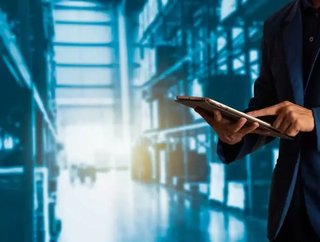 Dr. Madhav Durbha, LLamasoft,discusses the five common pitfalls organisations face when digitally transforming their supply chains. Digital supply chai...
Dr. Madhav Durbha, LLamasoft, discusses the five common pitfalls organisations face when digitally transforming their supply chains.
Digital supply chains are all the rage now! A quick browse through the public filings and investor presentations of several publicly traded corporations indicates some sort of digital supply chain initiative under way. This is not surprising given the major factors reshaping supply chains, such as rapidly shifting consumer behaviors, trade wars, heavy M&A activity, the Amazon effect, increased focus on sustainability and cyber-physical convergence. However, are these digital efforts bearing fruit and delivering on the promise?
A recent McKinsey Global Survey reports that just 14% of the respondents state that their digital transformation efforts have made sustained performance improvements. This is a rather low number, but not all that shocking. In my experience of having assisted a number of organizations through their digital journies, a few common themes stand out among those that failed to sustain their transformation. Avoiding these pitfalls will help organizations sustain the value creation from their digital transformation efforts. Let us examine these.
1. Treating digitalization as the end
It is important to remember that digitalization is the means to the end. The end represents a sustainable, positive value creation to the business and its stakeholders. Successful digital transformation efforts have strong executive sponsorship, clearly communicated goals through the organization, development of internal competencies, and an obsessive focus on measuring and sustaining the value created. A text book example is the story of Domino's Pizza evolving into an e-Commerce powerhouse. Domino's kept the customer experience at the center of its transformation. Besides making several changes to its recipes and ingredients over recent years, it built a highly immersive, fun, digital platform wherein a customer placing an order in their app can track the progress of the pizza being made until the point of delivery. Domino's backed these front-end investments by designing and running a high performance supply chain. Thanks to their transformation efforts, investors are being richly rewarded. The stock price went from US $3 in 2008 to US $249 as of this writing, an increase of 83 times! Exciting as their digital journey has been, it is still the means, with the end goal being delighting customers and driving value to all their stakeholders. Of course a strong executive sponsorship and shaping the culture to rally behind the transformation continue to be key ingredients for their success.
2. Opting for a big bang… or is that the bust?
Going digital can be a double-edged sword. When done correctly, such as in the case of Domino's, the results are game changing. However, when done incorrectly, mistakes can propagate and amplify much faster. History has plenty of examples of companies blaming failed supply chain digitalization efforts for missed quarterly results and writing off millions in investments. Big bang deployments with a massive scope are especially prone to such mishaps. While it is great to have big, hairy, audacious goals as the ends for the digital transformation, milestones along the way that generate value are critical. There should be enough value created at each of these milestones that the transformation can become self-funding and self-sustaining. 
A large discrete manufacturing company started with an ambitious goal of standardizing on one global enterprise resource planning (ERP) as a digital backbone for its transformation. However, over time this turned into a moving target as the company pursued inorganic growth with an acquisition spree. Additionally, while the ERP system was great for capturing transactions, it came up short in providing end-to-end forward visibility to drive decisions and stretching beyond the four walls of the enterprise. In the end the digital transformation became more of a technical endeavor rather than enabling big needle-moving value. While not disastrous by any means, the company did not quite derive the benefits it was hoping for. While there are several examples such as the one above, this is one area where I am seeing progress. Organizations are increasingly opting for best of breed approaches rather than relying on one vendor to do it all. Most projects we are engaged in now are opting for paybacks in a span of months as opposed to years, with the first step of value creation starting in as short as 8 to 12 weeks. Celebrations of success along the way to rally the organization behind the efforts and gain momentum will be critical. 
SEE ALSO:
3. Looking inside-out and automating the current processes
Organizations often make the mistake of automating existing processes as opposed to rethinking them in light of the potential digitalization can offer. As an example, often times I see organizations embark on their supply chain transformation by investing in demand planning systems that rely on the same historic data they used all along as the basis for forecasting. They deploy a commercial off-the-shelf package with statistical algorithms to automate the forecast generation that was happening in excel spreadsheets. While such organizations are internally focused on what has been shipped or sold in the past as the basis for forecasting, hoping that history will repeat itself with certain upward trends, external causals such as weather, GDP, employment levels, industrial production and demographic shifts are having a major impact on demand patterns. Few leading organizations are taking innovative, outside in approaches to drive significant (15 to 20%) forecast accuracy improvements by factoring in such external causals and leveraging machine learning algorithms that help discern patterns beyond human comprehension and draw correlations to the sales patterns. Such forecast accuracy improvements can dramatically impact capital spend reduction while delivering top-line growth by staying in tune with market shaping trends. Such is the power of "outside-in" thinking in digitalization.
4. Leaving the brains behind
Often times, I see organizations make big investments in Business Intelligence (BI) technology to develop dashboards and visualizations and call it digitalization. While this is a step forward in the digital journey, such descriptive analytics can surface more problems with little to no guidance as to what to do about them. Organizations need to take the journey forward into predictive and prescriptive analytics. A combination of approaches such as optimization, heuristics, simulation, and machine learning should be considered for addressing specific types of analytics. Afterall, algorithmics are like tools – each has its purpose and place. Access to a library of algorithms that power the brains of the enterprise will be extremely powerful in a world where data is the new oil and the algorithms are the heavy machinery that process the data into insights. As math powers the brains of the enterprise, it is becoming cool again! Organizations cannot leave the brains behind if they aspire to drive interconnected decisions weighing complex tradeoffs.
5. Not adequately developing the organizational competency
While avoiding the above pitfalls can unlock significant value, sustaining the transformation calls for developing an internal competency. While external consulting partners can help drive the strategy and implementation of digital efforts, organizations need to build internal competencies to sustain value creation. Otherwise the value delivered will wither away over time. In light of emerging technologies and the transformative effect they have on supply chains, organizations should rethink the role of humans and the skills they need to be successful in the future, helpubg their employees make a smooth transition into the increasingly digital realm. No wonder Amazon recently announced that it is retraining a third of its US work force to help prepare for the future. There is no shortcut to investing in the workforce. It is a small investment for sustained value creation and a key aspect of change management.
For more information on all topics for Procurement, Supply Chain & Logistics - please take a look at the latest edition of Supply Chain Digital magazine.