From Fibre to Finish: Tracing Sustainable Viscose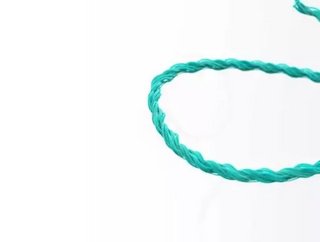 Blockchain technology is creating a far more transparent global supply chain network, benefiting all parties involved...
Around six million tonnes of viscose are used to produce garments annually, and demand is only expected to increase. With an estimated 30 per cent of viscose sourced from endangered forests, ensuring the fibres originate from renewable sources will secure its potential as one of the sustainable fibres of the future. As such, a call for transparency in fashion supply chains and scalable traceability solutions for viscose fibre has become a top priority for the fashion industry. 
Launching the Viscose Traceability Project today, Fashion for Good brings together a pioneering consortium to pilot a solution that verifies sustainable viscose fibres along the fashion supply chain. Developed in collaboration with BESTSELLER and Kering, the project applies the innovative blockchain technology from TextileGenesis™ (a Fashion for Good Innovator) to trace the viscose in the textile supply chain spanning eight countries. In addition to their operational support, BESTSELLER, and Kering, together with Zalando, provide the financial backing needed to enable the nine-month project. 
"A critical step towards a circular fashion industry is verifying that the materials used are sourced sustainably, processed responsibly and can provide the information needed to ensure their value can be recaptured at the end-of-use. This consortium project elaborates on our foundational traceability work with organic cotton to bring a scalable solution for traceability, from fibre to finish, in the viscose supply chain." – Katrin Ley, Managing Director, Fashion for Good.
Facilitated by Fashion for Good, the Viscose Traceability Project is a collaboration with leading brands BESTSELLER and Kering who will provide the eight garment styles to be traced for the pilot, with fibres sourced from three leading sustainable viscose producers. TextileGenesis™ designs traceability applications for use across the entire textile value chain, from fibre to finished goods. They will provide their blockchain solution and platform to trace the origins of the viscose used in the garments along the supply chains of the two participating brands. These supply chains, consisting of spinners, weavers, knitters, dye-houses and garment makers, span a total of eight countries to reflect the real-world complexities and various supply-chain scenarios to fully test the flexibility and scalability of the platform. 
"Our use of more sustainable materials is increasing intensely in BESTSELLER and we want to guarantee the integrity of raw material sources. By using blockchain technology we can ensure increased transparency where we verify that the sustainable fibres are used throughout the supply chain from fibre manufacturer to end product." - Camilla Skjønning Jørgensen, Sustainable Materials & Innovation Manager, BESTSELLER. 
Past Lessons For Future Solutions 
The project builds upon learnings from the 2019 Organic Cotton Traceability Pilot, which investigated the technical feasibility of blockchain and physical tracers using organic cotton as the primary fibre. The Viscose Traceability Project's ambitions lie beyond technical feasibility, however, going further to explore, in detail, the necessary next-steps to making a traceability solution not only effective but scalable on a sector-wide, commercial level. 
Having already demonstrated the technological feasibility of the TextileGenesis™ platform and its ability to integrate chain of custody certification in previous pilots, this project will focus on demonstrating the feasibility of global application of the solution across the viscose supply chain. Success will be measured against the flexibility of the solution - being able to operate across diverse supply chains; the interoperability of the solution - collecting data from multiple platforms into a single system; and scalability - global implementation across multiple brands, fibre producers and supply chains. 
"Kering participated in the Fashion for Good orchestrated Organic Cotton Traceability Pilot from 2018 to 2019 and gained valuable learnings about the effectiveness of physical tracers coupled with blockchain technology. With the Viscose Traceability Project, we are excited to build upon these findings with an in-depth focus on our viscose supply chain. We are confident that the pilot will bring key insights on how we could implement such a solution at scale and across different supply chains." - Christine Goulay, Head of Sustainable Innovation, Kering.
The scope of the project focuses on tracing viscose fibres from production to retail. To do so, the project leverages the impactful work of the CanopyStyle initiative to eliminate ancient and endangered forest fibre from viscose production and to bolster adoption of forest certification standards such as FSC, to address traceability in the earlier parts of the supply chain, i.e. from forest to viscose fibre production. Canopy has joined the project as an advisor to support the screening and selection of viscose producers as well as to provide guidance towards scaling the traceability efforts post-pilot. 
"Now that 52 per cent of the global supply of viscose is ranked as 'Green Shirt' in Canopy's 2020 Hot Button Report, brands now want to make sure that they are getting the 'Green Shirt' product they have paid for. This pilot will help build a robust traceability system for what has historically been an opaque supply chain." - Nicole Rycroft, Executive Director, Canopy.
The three fibre producers, Lenzing, ENKA and Tangshan Sanyou, were selected due to their "Green Shirt" ranking on the Canopy Hot Button Report and reputation as leaders in the sustainability field. Through this consortium platform, Canopy and TextileGenesis™ have further developed their partnership: upgrades of the TextileGenesis™ platform will integrate Canopy hot-button ranking data and next-generation viscose lines which will not only be available to the participating pilot brands but to all other brands using the platform. 
The Promise of Blockchain 
Blockchain has emerged as a promising tool for supply chain transparency and traceability. The immutability of a blockchain platform mitigates the risk of fraudulent activity, recording the journey of a product throughout the supply chain. TextileGenesis' innovative platform uses Fibercoins as their blockchain-based digital tokens which provide a "digital twin" for sustainable fibres. The platform allows supply chain players to transfer these digital coins in parallel to the production of textile products as they move through the supply chain. They have also created a fibre-to-retail traceability data protocol for the apparel ecosystem based on the GS1 framework - a global traceability standard used in the food and healthcare industry. 
"Traceability in the textile value chain is challenging due to high industry fragmentation and global supply chains. Sourcing of sustainable fashion products increasingly requires full supply chain traceability to ensure the integrity of sustainability claims. We see sustainability and traceability as two sides of the same coin, and our purpose is to accelerate the realisation of 100 per cent sustainable fibres pledges by providing radical transparency in the textile value chain." - Amit Gautam, CEO and Founder, TextileGenesis™ 
Following the completion of the pilot in late 2021, an aggregated report detailing the key findings and best practices will be shared publicly. 
A Little Bit About Fashion For Good
Fashion for Good is the global initiative that is here to make all fashion good. It's a global platform for innovation, made possible through collaboration and community. With an open invitation to the entire apparel industry, Fashion for Good convenes brands, retailers, suppliers, non-profit organisations, innovators and funders united in their shared ambition. 
At the core of Fashion for Good is our Innovation Platform. Based in the Amsterdam headquarters and recently expanding the programme to South Asia, the global Fashion for Good accelerator programme gives promising start-up innovators the expertise and access to the funding they need in order to grow. Our scaling programme and our foundational projects support innovations that have passed the proof-of-concept phase, initiating pilot projects with partner organisations and guided by our dedicated team that offers bespoke support and access to expertise, customers and capital. Our Good Fashion Fund catalyses access to finance to shift at scale to more sustainable production methods.
Fashion for Good also acts as a Convener for Change, with the world's first interactive museum dedicated to sustainable fashion and innovation. In our headquarters, Fashion for Good houses a Circular Apparel Community co-working space creates open-source resources like its Good Fashion Guide that provides practical advice to implement cradle-to-cradle™ certified apparel as well as white papers and reports investigating industry practices and developments. 
Founding partner Laudes Foundation supports Fashion for Good's programmes (formerly C&A Foundation), co-founder William McDonough and corporate partners Adidas, C&A, CHANEL, BESTSELLER, Galeries Lafayette Group, Kering, Otto Group, PVH Corp., Stella McCartney, Target and Zalando and affiliate partners Archroma, Arvind, HSBC, Norrøna, vivobarefoot and Welspun.