Feature: Diversifying the supply chain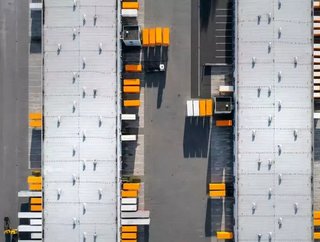 Diversifying the supply chain is of the utmost importance to ensuring the greatest possible choice of goods and services. The most obvious advantages ar...
Diversifying the supply chain is of the utmost importance to ensuring the greatest possible choice of goods and services. The most obvious advantages are cost and efficiency, but it also comes down to sustainability and, ultimately, reputation…
Supplying from large organisations has many benefits, as these usually have a greater worldwide reach and legal advantages, including in most cases, the lesser likelihood of folding. However, there are increasing advantages to sourcing from smaller and medium-sized enterprises as many industry insiders highlight the advantages to a diversification of the supply chain.
So, what are the advantages of utlising SMEs over the larger enterprises. Well, SMEs can offer efficiency at a local level, as working with businesses closer to home can improve the speed of the supply process. Additionally, small companies often provide more innovative services as they bid to stand out from their competitors. Using a number of SMEs rather than one single company also has potential advantages as the risk is spread. For instance, sometimes a usually solid supplier might no longer be dependable through no fault of their own, in cases of natural disasters – hurricanes, earthquakes or floods – or the increasing effect of cyberattacks, political unrest and economic instability. A spread across geographies is also advantageous should a natural disaster occur.
Kering's report specifically addresses the potential risk to the security, operations and assets of a company as a consequence of climate change. "Extreme weather events resulting from climate change can impede manufacturing operations and disrupt and delay the transportation of raw materials and finished products. Extreme weather can also affect the livelihood and mobility of people, which could increase workforce instability in operations and supply chains and impinge on consumers' access to retail stores. The companies that build resilience into their supply chains will be best positioned for success and growth as they will have an adaptive advantage in the face of change and volatility."
It's important to engage with companies of all sizes, as well as working with companies based in different locations in case of issues like physical disasters. Not that you have to eliminate big business completely, as engaging with different sized businesses also has its rewards.
Puneet Saxena, Group Vice President, Supply Chain Planning at JDA Software: "Supply chains face many challenges in today's global and volatile economy. Increasing outside pressure from the likes of omnichannel retailing, political upheaval and even extreme bouts of weather mean businesses have to deal with increased risk and uncertainty, placing pressure on overall profitability and growth.
"To overcome these pressures the supply chain must not only be resilient, but also increasingly diverse. Companies need to evaluate their overall sourcing strategy and supply chain network design, while diversifying their sources of supply. This approach to supply chain diversity will ensure that organisations have multiple options and can determine the right balance between near-shore and off-shore manufacturing. For example, by having a carefully planned 'portfolio' of suppliers and resources, companies can spread their risk, mitigating the impact that social, political and geographic incidents could have on raw material price and availability."
Increased competition and profits
More choice within the supply chain also means a greater opportunity to analyse cost, location, and the range of goods available when you come to selecting the ones that works best. A diverse supply chain can also encourage competition between suppliers to drive down prices. A study by the Hackett Group found that those with a diverse supply chain had lower overall operating costs and spent 20% less on buying. This of course leads to a higher ROI, by being able to offer more competitive prices, improving quality of service, and leading to satisfied customers. At a local level, it also increases spend and promotes employment by boosting economies.
Diverse human talent
It is equally important for the suppliers to be diverse themselves. Multinational IT organisation HP is committed to empower employees in its supply chain from what it terms the most vulnerable groups, such as people from minority backgrounds, women, students, and foreign migrant workers.
LinkedIn recently published a report – surveying 9,000 business leaders – on how diversity within the workforce can increase productivity. 'Global Recruiting Trends 2018' stated: "In the MENA region, diversity has evolved to be the biggest game-changer and most embraced trend with over half of companies are already tackling it head-on. According to the report, 80% of talent acquisition leaders and hiring managers say that diversity is the top trend affecting how they hire, with companies prioritizing diversity – gender, race, ethnicity, age, education, etc to improve culture and boost financial performance, as they are increasingly realizing that diverse teams are more productive, more innovative, and more engaged."
HP states that diversity is imperative for good business. "We invest in improving representation by minorities and women within our supply chain and encourage diversity in suppliers' own workforces," it said. "Just like our employees, diverse suppliers bring unique experiences and perspectives that strengthen our business, support innovation in our supply chain, and enhance local economies."
How to adopt diversity
HP is encouraging small businesses and companies owned by minority individuals to compete for its business. It has a specific department – the Global Supplier Diversity Office – to oversee programmes that recruit and support suppliers.
To grow its business with these suppliers, HP is developing a programme in the US that provides training, business matchmaking, and community engagement events with its larger suppliers. In the future, it is planning to drive more business to these companies as well as organisations supporting black empowerment in South Africa.
Sustainable supply chains
Seeking suppliers with sustainable operations is increasingly important too, particularly in the face of climate change. According to the Carbon Disclosure Project, a UK-based non-profit that helps companies to uncover their environmental impact, around 50% of the average corporation's carbon emissions come from its supply chain.
Luxury goods group Kering produced a report with consultancy firm Business for Social Responsibility (BSR), in which it outlines the importance of sustainable suppliers and supply chain transparency. In the report Marie-Claire Daveu, Kering's Chief Sustainability Officer and Head of International Institutional Affairs, claimed that for large multinational businesses like Kering, the supply chain is critical to develop climate resilience both through emissions reduction and adaptive approaches.
While this is an example of a large, global organisation, the same principle applies to others, and a clear strategy is necessary in order to gain and guide new suppliers.
A visible supply chain
There is a growing trend in making the details of supplier diversification programmes more visible and there is already a legal requirement to have a standardised paper trail when diversifying the chain and transferring contracts. It's also important for the supply chains to be transparent, to mitigate risk and for good business practice, as it helps to establish the organisation's reputation when it comes to attracting customers.
Additionally, the process should be easy so there are minimal barriers and subsequent bureaucracy. Many buyers are already breaking their contracts into smaller parts to simplify them for smaller suppliers to take on. Networking with other organisations and trade bodies that represent relevant industries is also important. Talking to suppliers regarding expectations is key.
In the case of Kering, to source the materials it needs to produce its apparel, it maps its supply chains against climate change risks, set targets with its supplier base partners and stakeholders, and monitors its impact. Older supply partners are part of the process too, as usually they will still be a part of the supply chain and should be kept informed should the chain expand.
While this may seem like a difficult task at first, the benefits in terms of savings, social responsibility, and ROI are invaluable, which is why more and more organisations are going down this path of a much more diversified supply chain.