EY's four imperatives for supply chain digitalisation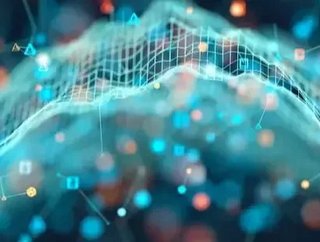 EY analysts share insight on the four pillars every supply chain digital transformation should be built upon - with early adopters to benefit for years...
Current global supply chains are "incapable of withstanding the disruptive forces of tomorrow" warn supply chain analysts at EY in a new report. 
Edmund Wong, EYQ China Managing Analyst, and Glenn Steinberg, EY Global and EY Americas Supply Chain Leader, shared insight into four imperatives for digitising supply chains to meet the growing demands of ecommerce, ESG, and sharpening an organisation's competitive edge. 
In Are you running an analogue supply chain for a digital economy?, the pair liken the issues today's supply chains face to the strains placed on telecoms in the 1960s - the moment humans and semi-analogue processes could no longer keep pace with demand.
Technological integration will be key, they conclude - but: "Don't expect any buzzy emerging technology – blockchain, artificial intelligence, 3D printing, cloud-based data lake, digital twins, warehouse automation, delivery drones – to be a supply chain panacea."
EY's 4 imperatives for supply chain digitalisation 
Wong and Steinberg outline four key principles that will be vital to any supply chain reinvention, as outlined below: 
Supply chain intelligence: The foundation upon which supply chains must be built it data, handled, sifted through and formed into insight by "the right mix of infrastructure and trained talent". Beginning here, the pair explain, will allow supply chain leaders to identify where and how to transform their supply chain, tailored to their sector and shifting customer demands. 
Supply chain architecture: Visibility is key to overall strategy and in reinventing an organisation's supply chain operating models, from processes to governance. EY's analysts note that this step can also help guide moves to near-shoring, on-shoring or further globalisation of procurement and manufacturing. 
Integrated operational excellence and supply chain planning: "The most arduous and continuous step" that is nonetheless potentially most important in keeping control over each disparate segment of the supply chain, from procurement to logistics. Evaluating these key elements will help supply chain professionals to fully integrate innovations such as smart factories and digital planning throughout the value chain. 
Supply chain sustainability and resilience: The next big step for post-COVID supply chains are resilience and addressing concerns around ESG. "For fresh produce, for example, vertical farming promises to enable production at the point of consumption, dramatically reducing carbon footprints," Wong and Steinberg say. Compounded by stakeholder pressure to move towards more sustainable business models, a recent survey ranked sustainability the second highest priority for supply chains, behind only efficiency. 
Time + effort = competitive advantage 
Gartner's recent examination of the evolving r ole of Gen Z supply chain executives suggest these four pillars will take time to implement - and will rely on digitally native, driven leaders to reach the full promise of sustainable supply chains. 
"We're not suggesting transforming supply chains is easy: it's an arduous and individualised journey where success is contingent upon the commitment of employees, as well as its affiliated partners and suppliers," Wong and Steinberg agree. But they believe "companies that move early with intent will gain sustained competitive advantage for years to come".