EY: how to grow and optimise your supply chain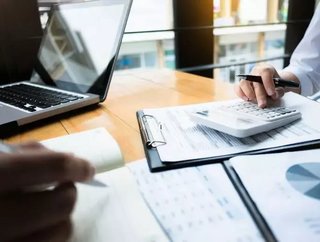 EY is a member of the Big Four consulting companies. Its supply chain and operations consulting services address the complex issues and opportunities t...
EY is a member of the Big Four consulting companies. 
Its supply chain and operations consulting services address the complex issues and opportunities to grow and protect operations. EY helps redefine the end-to-end supply chain and operations to support your enterprise objectives. 
How EY empowers supply chains
In the past, companies sold products and services through linear value chains. Through the supply chain of the future, digital ecosystems consisting of market networks will allow hybrid forms of cooperation and competition. With digital transformation affecting companies' operations like never before, organisations must restructure their supply chains and operations in order to meet the evolving demands of the industry. 
Supply Chain Smart Maps
EY uses supply chain strategic analyser, its proprietary software platform for supply chain intelligence, as part of its Supply Chain Smart Maps solution. Through this advanced diagnostic tool, you can analyse the entire breadth of your supply chain to better align business priorities. Smart Maps offers insights through quantitative analytics, standardising and qualitative performance assessments. These insights enable critical areas to be identified as well as achieving your supply chain potential.
Integrated Digital Planning
EY's integrated digital planning is empowered by the latest technologies, including artificial intelligence, machine learning and cloud platforms, while also being supported by assets such as VC Sync, Working Capital Optimisation, Cognitive Automation and "Lights Out" Planning. 
Supply-side optimisation
Supply-side success requires selecting the right suppliers with the right capabilities, engaged under the correct commercial agreements drives performance and then manages the portfolio as the company and supply chain base evolves. Its solution provides an end-to-end framework to deploy tailored processes and assets that will enable effective and efficient processes to optimise the supplier portfolio, manage commercial excellence, and conduct lights-out operations. 
SEE ALSO:
Smart Factory
As a people-centric solution for bringing operations strategy, Industrial Internet of Things (IoT), shopfloor operational excellence (OpEx) leading practices and analytics to drive sustainable performance improvement. Through Smart Factory, it can help you to understand whether practice standards are consistent from line to line, embrace manufacturing data to improve results, and check whether your digital strategy is translation into performance on the shopfloor.
Digital Fulfillment
Lots of today's supply chains suffer from disparate and inefficient fulfillment processes, such as performance, risk and cost. EY's Digital Fulfillment solution allows innovative technology such as autonomous automated vehicles to carry out goods movements, AI equipment to safeguard execution of material flow and analytics to generate heat maps for areas to improve inventory allocation. EY's Digital Fulfillment solution can help meet the usual logistics challenges of efficiency, cost, accuracy and speed to market in an environment of ever-increasing complexity around delivery points and shortening lead times.
For more information on procurement, supply chain and logistics topics - please take a look at the latest edition of Supply Chain Digital magazine.