Expert reaction: KFC supply chain crisis could have been avoided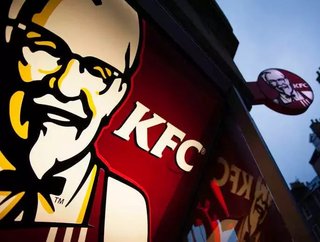 It was a partnership that was supposed to 'revolutionise the UK foodservice supply chain', but has instead ended with hundreds of KFC stores across...
It was a partnership that was supposed to 'revolutionise the UK foodservice supply chain', but has instead ended with hundreds of KFC stores across the UK shuttered, with DHL unable to deliver the food chain's chicken.
KFC overhauled its British supply chain in November last year, entering a partnership with DHL and Quick Service Logistics, but against the backdrop of GMB Union warning KFC against cutting food distribution specialist Bidvest from its supply chain.
In short, the warning signs were there.
"Making changes to a contract, where often it is only the current supplier and the individual workforce who truly understand what the logistics operations involve, is a huge risk that has to be managed," says John Perry, managing director at SCALA, a provider of management services for the supply chain and logistics sector.
"We recently came across a company that had re-tendered its logistics operation and the current provider had bid significantly under its current contract price. When asked why, the supplier said that it had responded to the tender brief as it had been written. It knew that there were many complexities that came with the job, which had not been included in the tender document.
"But, the company also knew that its competitors, who didn't know the business or how it worked, would only be bidding against what was included in the tender document."
The decision to change logistics providers will no doubt have been – at least in part – driven by a desire to make its operations more cost effective; part of the effort to become leaner and more efficient.
But it is a move that has back-fired quite spectacularly, leading to bad publicity for all parties.
'In the past few years, many companies have taken steps to streamline supply chain processes by reducing holding inventory, outsourcing non-core activities and cutting the number of supplier on the assumption that the market is relatively stable and predictable," says Dr Virginia Spiegler, a Senior Lecturer in Operations and Supply Chain Management at the Kent Business School at the University of Kent. 
"KFC's decision to switch its 3PL provider from Bidvest to DHL was a measure to reduce logistics service cost. However, having hundreds of restaurants closed could cost them millions in lost sales and low capacity utilisation. This problem could have been anticipated by comparing Bidvest and DHL capabilities. 
SEE ALSO:
"While Bidvest is specialised in food service distribution and operates a network of distribution centres across the UK, DHL is trying to run the same operation from a single distribution centre. Moreover, it is the first time that DHL is partnering with QSL, who has been providing IT solutions on demand planning and stock management to KFC since 2011.
"Therefore the alignment between QSL services and DHL physical distribution is also crucial."
Ultimately, says Andy Hill, Commercial Director at Sorted, KFC has paid the price for making an age-old error.
"The KFC 'chicken crisis' underlines the importance of not putting all your eggs in one basket and being reliant on one carrier.  It is always prudent to have other logistics options available especially as delivery problems are not uncommon when a new supplier is taken on," he says.
And while it is expected that the shuttered KFC stores will reopen in the coming days, the ramifications of this week's saga could be felt for some time to come, according to Alan Gunner, Business Development Director at Adjuno.
"Once red flags were raised, KFC and DHL should have not only focused on how to install their new processes, but established how they could maintain normal service for customers whilst they continued to iron out the unexpected kinks," he comments.
"Part of the problem they have faced is due to the change in the supply systems, switching from processing orders from six warehouses to just one distribution centre. A brand of this scale needs to ensure that it has a stable and wide-reaching supply chain in order to avoid situations like this occurring and minimise the impacts should a problem arise. That said, it is possible for a large company to operate from one hub, but in order to do this everything needs to be aligned, which unfortunately in this case, it was not.
"Whilst stores may be starting to reopen, the reputational damage to KFC and DHL could be long-lasting, amongst both consumers and franchisees."