Exclusive from Tungsten: Chancellor sets sights on eliminating late payment in UK supply chains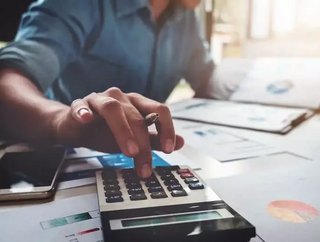 You would have been forgiven for not noticing this year's Spring Statement, with the House of Commons and the news agenda being dominated by the ongoi...
You would have been forgiven for not noticing this year's Spring Statement, with the House of Commons and the news agenda being dominated by the ongoing Brexit negotiations. However, on 13 March 2019, in a statement that the Chancellor started by declaring would be brief because he was "acutely conscious of the fact that the House has other pressing matters on its mind", there was good news for the UK's 5.6mn small businesses thanks to the plans announced to tackle late payments.
The Chancellor praised the Federation of Small Businesses (FSB) on its tireless campaign, Fair Pay Fair Play, and added that the Business Secretary would announce next steps in due course. Initially, we know that audit committees of companies will be required to review payment practices and report on them in their annual accounts and it is thought that the accounting regulator will be asked to consider how audit committees of listed companies can monitor payment performance and how a voluntary solution could be agreed with the business community.
Little detail, but hope at last
Though details are thin on the ground, it's encouraging to see the issue of late payments advancing up the government's agenda.
Mike Cherry, National Chairman of the FSB, responded warmly: "The commitment from the Chancellor that the Business Secretary will see this through is welcome, and we are especially pleased that the first measure has been announced... The end of late payments could finally be in sight. It can't come soon enough, to bolster small businesses at a time when they are in great need of support and a lift in confidence."
The government has been skirting around the issue for some time now. It has flirted with a number of ideas including encouraging businesses to sign up to a Prompt Payment Code, appointing a Small Business Commissioner and asking businesses to report on their payment practices. None of these initiatives have made a significant impact.
Devastating consequences of late payments
In fact, the issue of late payment has continued to put thousands of businesses in jeopardy as seen most acutely when facilities management and construction giant Carillion collapsed in January 2018, leaving 30,000 suppliers in its wake.
According to a late payment report from Aldermore, more than half of all UK small businesses have had a customer pay late within the last 12 months and the average company is owed around £34,000. A debt of this size can have crippling consequences for companies with small cash reserves and the FSB believes that every year 50,000 small businesses fold because of late payment.
When we analysed more than 19mn global transactions involving 100,000 businesses, we found that in the UK payments take an average of 42 days. Interestingly, it isn't always wilful neglect or deliberate cash flow management that leads companies to pay late. When looking into the causes of delays in the supply chain we discovered that every week businesses spend 55 hours doing manual, paper-based processes and checks; 39 hours chasing invoice exceptions, discrepancies and errors and 23 hours responding to supplier enquiries.
These cumbersome and time-consuming tasks place a great strain on the payment process and inevitably create delays. It may be that businesses intend to pay promptly but are prevented from doing so by lengthy paper-based administration.
SEE ALSO: 
A digital solution
This further confirms our belief that the resolution lies in digitisation rather than legislation. While it is important the government encourages good payments behaviour, this can only go so far if companies are let down by their back-office processes. However, it's good to see the government highlighting the immense responsibility that big business has when it comes to paying their suppliers on time.
The government should use its position to encourage the business community to adopt innovative technologies such as e-invoicing. It would be in line with its Digital Strategy and vision to "create a world-leading digital economy that works for everyone." At the moment, the UK's payment processes are outdated and affecting the health of the supply chain. Helping to push through the widespread adoption of e-invoicing would make payment processes fit for the 21st century and prompter payment would be a concomitant benefit, whether or not that's a primary motivation for businesses or not.
Well-implemented digital invoicing processes create all sorts of efficiencies and cost savings that will appeal to business leaders and are impossible to achieve with manual systems. E-invoicing reduces fraud, error and duplication and can bring down the cost of handling invoices by more than 50 per cent. It also unlocks data reporting and analytical capabilities that are otherwise effectively impossible.
The government is undertaking preliminary research - in October 2018, Small Business Minister Kelly Tolhurst announced that she wanted to explore the effectiveness of innovative technologies, such as e-invoicing and other accounting software, to help small firms manage their payments processes. This is a positive and modern way of looking at the issue and not just for smaller firms. We process invoices for major global brands and every day we see how e-invoicing streamlines payment and global commerce becomes faster, easier and smarter. Hopefully, when the Business Secretary publishes his strategy for tackling late payment, we will see digital solutions right at the heart of his plans.