Esker And oAppsNet Partner To Strengthen P2P Integration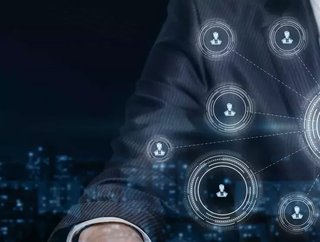 Worldwide artificial intelligence (AI) solutions provider Esker has announced a strategic partnership with oAppsNet to improve P2P solutions...
, specialising in AI-driven process automation solutions and cloud computing, has partnered with oAppsNet, which leads the industry as a systems integrator, specialising in business solutions based on Oracle applications. The collaborative effort will be focused on providing Oracle customers with additional value and resources, as they look to use the Esker services to address procure-to-pay (P2P) challenges.
oAppsNet brings more than 20 years of hands-on experience with the Oracle platform to the partnership, delivering an unparalleled level of application know-how and business experience to support the integration of Esker's abilities with Oracle solutions.
oAppsNet chose Esker as a partner for the collaboration due to the end-to-end experience the company's solutions provide for users, enabling seamless integration throughout the entire enterprise resource planning (ERP) system.
"After our discovery of Esker, we learned that they offered solutions no other vendor on the market had and it was clear they were the best of breed in procurement and accounts payable automation," said Rick Pollina, managing partner, oAppsNet.
"It's been a journey for us to actually find Esker, and we're anxious to share with our customers because we know they're going to love it. We can't speak highly enough about it."
The P2P automation solutions that Esker brings to the market can be seamlessly integrated with the ERP solutions on the Oracle platform, which in turn, enables companies to switch to paperless invoicing and order processing with ease. By making the switch to paperless operations and removing manual handling from processes, companies can significantly improve efficiency and staff productivity whilst providing full visibility, from start to end.
oAppsNet's customer-focused approach, paired with its Oracle solutions expertise, helps it to follow an agile approach to solutions implementation, which was the driving factor behind Esker's decision to partner with the organisation.
"Our automation solutions integrate with a wide range of ERP solutions, but this partnership is focused on reinforcing Esker's investment in the Oracle business environment," said Steve Smith, U.S. chief operating officer, Esker. 
"We're thrilled to further improve the user experience for our current Oracle customers, and we're looking forward to an enhanced implementation process for future customers."
Currently used by more than 6,000 companies globally, Esker is providing customers with increased productivity, enhanced visibility, reduced risk of fraud and improved collaboration through its suite of innovative, industry-leading solutions.