ERP a challenge to growth of electronic payment systems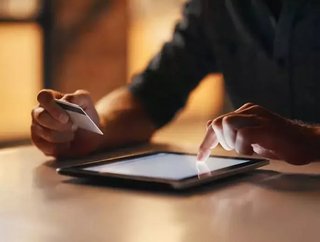 WEX Inc. has released the results of a third-party survey to gauge views of the payments-processing ecosystem from chief financial officers and senior f...
WEX Inc. has released the results of a third-party survey to gauge views of the payments-processing ecosystem from chief financial officers and senior financial executives across the globe.
The survey of more than 900 CFOs and senior financial executives from the U.S., Europe and Asia/Oceana revealed that strong faith in the cloud prevails in this group.
Large majorities of surveyed executives (the lowest is Asia, with 76%) trust cloud-based systems more than locally hosted ERP/AP systems to keep account payables secure.
A vast majority of surveyed businesses (with Asia again the lowest, at 86%) are currently using cloud-based payments platforms.
Safety, in fact, came up as a primary concern, with 53% of American executives and 49% of European financial executives likely to be very concerned about information security as it relates to payments, compared to just 26% of their Asian counterparts.
SEE ALSO:
But overall, between 58% and 68% of respondents from all regions rated security of transactions as the most important attribute of a payments solution.
The data uncovered six additional key trends:
Not going entirely paperless just yet: Companies are still writing checks for business payments. Checks are the most common form of payments in both the U.S. and Asia. In the U.S., it's checks first (76%), then mobile payments (75%), virtual cards and accounts (73%) and traditional ACH (73%). In Asia, checks (80%) and mobile payments (71%) also dominate. In Europe, virtual cards and accounts, and BACS/CHAPS are tied for first place, with 57% each.

E-pay on the way up: Half of businesses have an electronic payables initiative already in place; another third has one in the works. Just about half (50% in U.S., 56% in Europe and 43% in Asia/Oceania) of surveyed businesses have already implemented an electronic payables initiative, and more than one-third (37% in U.S., 38% in Europe and 42% in Asia/Oceania) have one underway. Almost all (89% in U.S., 91% in Europe and 85% in Asia/Oceania) of those who say they have a payables initiative in the works are planning to launch it in the next six to 12 months.

Suppliers engagement is critical: Financial executives believe maintaining positive relationships with suppliers is as important as introducing new technologies. Overwhelming majorities—95% in the U.S. and Europe, 94% in Asia/Oceania—of those surveyed agree. Additionally, across the board, more than 85% of executives surveyed told us that they have been at least somewhat successful in brokering suppliers' adoption/engagement with electronic payments; more than half (51%) of U.S. executives we polled rated their supplier adoption as very successful. From the other side of the table, suppliers across markets value security and speed of settlement, as well as cost of acceptance as the most important aspects of an accounts payable solution.

Hungry for more: Appetite is strong for further innovation and disruption in payments. Most surveyed executives agree that payments providers should offer more innovative technology (81% at least somewhat agree) and that consumer behaviours strongly influence their business's use of payments technology innovations (80%)

Leaders of the pack: The finance/banking industry is seen as a pioneer in the payments and the new technology space. Survey respondents see finance/banking as an overwhelming favorite (54%) to be the first industry to successfully implement blockchain and is seen as the most innovative industry with respect to payments.

Best on the block: Executives are very optimistic about the effect of blockchain on their businesses. Large majorities of surveyed executives (over 80% everywhere) feel at least somewhat confident in their understanding of the function and capabilities of blockchain and distributed ledger technologies. American executives are particularly confident in this regard, with over half being "extremely confident."
"We at WEX recognize the importance of maintaining a forward-looking perspective on what's happening on the payments landscape," said Jay Dearborn, President, WEX Corporate Payments, WEX Inc.
"The survey findings support our belief that the e-Payables industry and trend is showing no signs of deceleration, and new technologies are key to delivering faster, more secure payments and settlements to companies.
"We continue to innovate in terms of product development in order to provide our customers with the service they expect, as well as the nimble product innovation capabilities and payments security they deserve."