Ensuring your supply chain is ready for natural disasters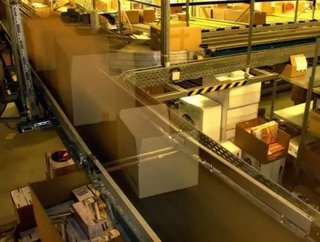 Engineering and Manufacturing businesses are constantly subject to risk. Natural disasters in particular create a significant external challenge for sup...
Engineering and Manufacturing businesses are constantly subject to risk. Natural disasters in particular create a significant external challenge for supply chains. By 2030, DHL has estimated that the annual global economic impact of natural disasters could be up to €328 billion.
A recent example is Iceland's biggest volcano, Katla, which is expected to erupt following a series of earthquakes in the country. In 2010 the eruption of another Icelandic volcano Eyjafjallajokull, caused chaos to the global air industry delaying both commercial and industrial flights as a result of the dangerous ash cloud that had formed. DHL had contingency plans in place that enabled us to fulfil our customers' orders through alternative freight transportation, but for many businesses this unexpected disruption posed significant challenges to the supply chain. 
So what role can the supply chain play in helping to manage the risks posed by natural disasters? The World Economic Forum has suggested that significant disruption to the supply chain is likely to impact a company's share price by 7% on average. E&M businesses should prioritise supply chain risk management by preparing for, predicting and managing risk in the supply chain.
Preparation is key – get ready to face risks today
The supply chain is central to the success of any large-scale Engineering and Manufacturing business. Without this strong backbone, operations can be subject to more significant disruption and external volatilities are more likely to have a devastating effect. Businesses should assess the impact of natural disasters and consider what steps should be taken to prevent significant disruption. Having a contingency plan in place should be a priority – and businesses should insist that their suppliers are equally as prepared. 
Engineering and Manufacturing businesses across the industry are often made up of complex, global networks. This is where supply chain transparency comes in – visibility makes it easier to understand where products are, how shipments could be disrupted by a natural disaster, and what must be done to mitigate for this.
Look to the future – predict the potential of a natural disaster
Supply chain risk management works best when companies have the earliest possible notice of potentially disruptive incidents, such as a volcanic eruption or severe flood. Data analysis is a key element. By analysing past data, Engineering and Manufacturing businesses can develop a better understanding of what disruption they might face at any given time, and ensure they are protected in the future.
Data should be centralized across the business so that it can be most effectively analysed. It is important that communication across divisions is fluid to enable this and collaboration should therefore be encouraged. Businesses should also run simulations on their supply chain to understand the pressure points and where a natural disaster is most likely to have an impact on operations.
Taking on the challenge – managing risk in your supply chain  
Natural disasters are often impossible to predict so sometimes it is inevitable that disruption will impact the supply chain. We know that the impact of climate change is already severe and the environmental landscape today is highly volatile. Whilst it is important that companies prepare for and predict the effects of disruption, crucially businesses need to manage these incidents when they strike. Again, communication across the business, and also with suppliers, is imperative as employees need to react quickly, but carefully, during a crisis.
Businesses that are well prepared will have necessary and robust data on hand. Their supply chain will be transparent so they will understand where the natural disaster might have the greatest impact. Together this will help them to manage challenging situations quickly and efficiently.   
Ensuring your supply chain is ready for risk
Ultimately, businesses will never completely avoid disruption caused by natural disasters but if they prepare they can potentially reap rewards. Companies that get supply chain risk management right have a strong foundation on which to develop their overall risk management strategy. With it, they can often gain advantage by filling the gaps left by their less-agile competitors. By investing in more resilient supply chains, E&M businesses will not only reduce the impact of disruptive events, they will also have the potential to boost overall business performance.
Written by Reg Kenney, President of Engineering and Manufacturing at DHL