Emirates announce new Hungarian route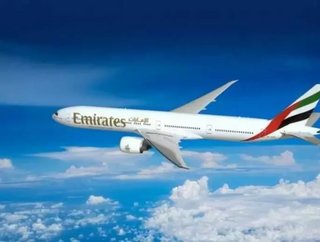 Emirates, the Dubai-headquartered global airline and enabler of business and trade, will commence services to Hungary later this year with a daily fligh...
Emirates, the Dubai-headquartered global airline and enabler of business and trade, will commence services to Hungary later this year with a daily flight to the capital Budapest.
Starting 27 October, Emirates will offer a Dubai-Budapest route, operating a wide-body A330-200 aircraft in a two class configuration. With the launch of Emirates' daily service, passengers in Hungary will have greater connectivity to key business and trading centres in the Far East and in the Middle East.
Emirates SkyCargo will offer 12 tonnes of cargo capacity in each direction. Popular export commodities from Hungary are expected to be machinery, spare parts and foodstuff. The cargo division expects to transport garments, raw materials and electronics.
Hungarian nationals now benefit from a visa-on-arrival in Dubai. With markets in Asia playing an increasing role in Hungary's foreign economic growth targets, Emirates expects to see strong demand for this new service, especially to countries like Thailand, China, Sri Lanka and the Indian Ocean Islands.
Tim Clark, President Emirates Airline said: "Connectivity and mobility are crucial in today's global economy, and our service to Budapest will open up a world of opportunity for people in Hungary. It will introduce faster connections for our customers - both passengers and exporters – through our Dubai hub to numerous points that are currently underserved, including Sydney, Taipei and Phuket.
"These vital connections will inject new demand for travel, help boost bilateral trade with markets in the East, and magnify the competitiveness of the Hungarian economy. Ultimately, our global network benefits our customers."
Emirates' new Budapest route coincides with the opening of the airline's Customer Contact Centre in the city this October. Together, the new Emirates office and Customer Contact Centre will support 300 local jobs, resulting in a multi-million dollar investment in the local economy.
Clark continued: "Budapest will be the third European destination we launch services to in this financial year, highlighting our continued investment in the region. We also continue to add frequencies and much needed seat capacity on many of our existing European routes."
Jost Lammers, Chief Executive Officer, Budapest Airport, said: "We're absolutely ecstatic to welcome Emirates to Hungary. We promised some very significant new service developments this year, so Budapest Airport is enormously proud to announce the arrival of this major global carrier especially because Emirates will be offering both: daily frequencies and wide-bodied services.
"We've been working really hard with Emirates over the last five years to place fast-growing Budapest on their network radar, and I have absolutely no doubt that this new daily service will be extremely popular in connecting Hungary to the world."
Considered a financial hub in Central Europe, Budapest currently has the fifth largest economy in Central and Eastern Europe and offers a very favourable business environment for global investors. The UAE is Hungary's largest Arab trading partner with annual trade between the two countries pegged at around US $1.2 billion.
Emirates currently employs 140 Hungarian nationals in various roles across the company, including 114 Cabin Crew and eight Pilots. Besides Budapest, Emirates is launching two other destinations to Europe: Oslo on 2 September and Brussels on 5 September.