eInvoicing saves logistics firm £100,000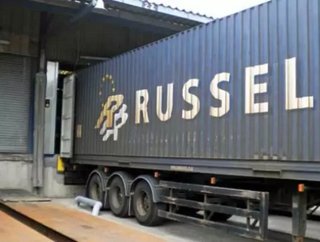 The Russell Group, one of the UKs leading logistics and warehousing firms, is saving £100,000 per year following the automation of its purchase-t...
The Russell Group, one of the UK's leading logistics and warehousing firms, is saving £100,000 per year following the automation of it's purchase-to-pay processes.
The company has begun to use m-hance's electronic invoice solutions, approvals and accruals system (IA & A), replacing an extremely time-consuming and costly paper-based system.
Previously, purchase invoices would arrive at its head office in Glasgow to be circulated to its 15 different sites across the UK, where they would require signatory approval. Invoices would often get lost or mislaid, resulting in further delays to the approval process.
Ronnie Johnstone, Group ICT Manager, from the Russell Group, explained, "Previously it took approximately four weeks from distributing an invoice to the relevant person to manually authorise it and then return the approved invoice to the finance department to process. As the organisation grew this became extremely inefficient as we used to spend inordinate amounts of time chasing people for approval."
Johnstone continued, "The lack of visibility as to where invoices were in the approval chain also impacted the control we had over our finances and our supplier relationships, who are very important to us."
m-hance's IA & A solution tightly integrates into the Russell Group's finance system, electronically scanned or emailing its annual 75,000 emails directly to the group's head office.  IA & A accurately tracks the status and location of all unapproved invoices using its finance system's query tool, speeding-up its entire approval process and significantly reducing the amount of wasted time associated with lost or missing documents.
Johnstone comments, "By automating a range of paper-based processes m-hance's solution is saving us in excess of £100,000 each year and has given us much greater financial control. IA & A is so easy to use and has given us remarkable time savings by reducing our invoice approval times from four weeks to just ten minutes, transforming staff productivity levels. Furthermore, paying our invoices in a timelier manner has enhanced our supplier relationships, and will place us in a stronger position to negotiate early payment discounts in the future."
To streamline its accounts processes, the Russell Group is also considering implementing eInvoicing, m-hance's new cloud-based invoice processing solution. eInvoicing, which seamlessly interfaces with IA & A, enables users to easily process text PDF invoices received via email, further cutting the costs associated with manual processing and eliminating the need to ever print, scan and circulate paper invoices.
The new system also helps the company to become more environmentally friendly, "As a leading supply chain and logistics company we take our responsibilities to the environment extremely seriously. By dramatically cutting paper consumption we anticipate that eInvoicing will support our green agenda and deliver us additional significant efficiency savings by reducing our processing costs by up to 80%, further improving our bottom line," Johnstone added.