Egon Zehnder: Supply chain leaders have entered the most disruptive environment ever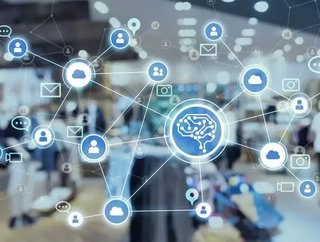 Egon Zehnder, a leading global consulting firm, has published its Chain Reaction 2020 research, in which it reveals how Chief Supply Chain Officers (CSC...
Egon Zehnder, a leading global consulting firm, has published its Chain Reaction 2020 research, in which it reveals how Chief Supply Chain Officers (CSCOs) have entered the most challenging era for the supply chain ever.
The research was mostly put together in Q4 of 2019, but a short survey in March this year has revealed new challenges brought to CSCOs by the COVID-19 pandemic that were not present until late in 2019. The pandemic has highlighted how redefined supply chain leadership is now more important than ever, as 62% of leaders have discovered that they were unprepared for a disruption of this scale.
79% of supply chain leaders reportedly worry about recruiting the right people to cope with the ever-increasing pace of change within the supply chain industry, as the need for improved supply chain efficiency and operational speed has become more clear. 37% of leaders in the research stated that their biggest challenge for redefining the industry is the lack of leadership skills in potential CSCOs.
Tom Reynolds, an Egon Zehnder consultant, said "While CSCOs have always been critical to a company's success, recent world events underscore the need for strategic and adaptable supply chain leaders. While the majority of data was gathered prior to the global pandemic, the findings draw interesting parallels to today's challenges and bring them to the forefront. Now more than ever, CSCOs must be strong C-suite leaders, focusing on culture and building collaborative teams that expect the unexpected."
SEE ALSO
After following up research in March 2020, Egon Zehnder discovered that 60% of the respondents believe that it will take more than three months to recover from the disruption of COVID-19. The future of the supply chain has never been more important, as a culture built to embrace change becomes a necessity.
The lack of personnel with the leadership skills to fill a CSCO role is becoming an increasingly prominent issue in the industry. Whilst 66% of respondents have at least 20 years of experience in the industry, less than half (44%) of the people surveyed have identified potential successors. 79% worry that they won't be able to recruit people capable of handling the pace of change, with 72% of respondents fear that employees within their own organisations don't have the necessary skills.
17% stated that global economic uncertainty is one of the biggest challenges they are facing, along with increasing cost pressures and rising demand variability. It is clear that global economic uncertainty has been an issue for CSCOs long before the coronavirus began to disrupt operations, with the majority of the survey being carried out in Q4 2019. 56% of the large companies surveyed highlighted this as one of the top three external challenges, and it has only been amplified by the pandemic.
For more information on procurement, supply chain and logistics topics - please take a look at the latest edition of Supply Chain Digital magazine.