Economic woes hitting global supply chains, says Tradeshift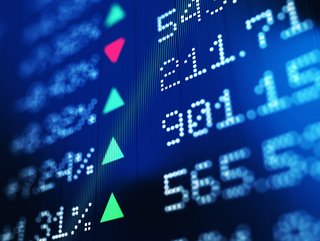 Tradeshift's index analyses orders from buyers and invoices from suppliers for a handle on how external factors are impacting supply chains globally.
Index from supply chain platform Tradeshift shows that global trade in Q4 2022 is muted in Europe and falling sharply in US, as economies struggle
Supply chain activity saw a slight increase in Europe at the end of last year, but fell sharply in the US, a recently published index of global trade shows.
Tradeshift is the cloud-based supply chain platform for business-to-business (B2B) buyers and sellers to connect, transact and trade.
Its index analyses B2B transaction volumes submitted via the Tradeshift platform – orders from buyers and invoices from suppliers – for a handle on how external events are impacting commerce in regions and sectors across the globe.
The slightly brighter picture for Europe and other regions worldwide contrasts with a sharp drop in US supply chain activity, which fell 6 points below the expected range in Q4.
Order volumes fell most steeply, finishing the quarter 9 points below the baseline, the biggest drop since the start of the pandemic in Q1 2020.
Christian Lanng, CEO of Tradeshift, was quick to dampen hopes that improved trading figures for Europe signal that a corner has been turned.
Supply chains muted in Europe & shrinking in US
"Let's be clear, this is not a recovery," he said. "Activity is still relatively low. Trade activity in Europe has been in freefall since the beginning of 2023 but a slight uptick in momentum in Q4 suggests its supply chains are starting to see some light at the end of the tunnel."
Lanng says that the marked drop in US trade volumes could be "a one-off" caused by regional supply chains "seeking to rationalise inventories at the tail-end of a bullwhip".
He added, however, that it might also be a sign of US consumer belt-tightening, in the face of cost-of-living increases.
The Tradeshift Index also suggests that slackening demand across the worldwide transport and logistics sector (T&L) suggests a more protracted slowdown in 2023.
Transaction volumes across the T&L in Q4 2022 were 11 points down, having fallen steadily since the beginning of the year.
Tradeshift says the end of zero-Covid restrictions in China could well lift demand across the T&L sector in 2023 but that transactions volumes in China also dropped 4 points, as a huge surge in Covid cases threatens to overwhelm the country.
"China's reopening is significant, but it remains to be seen whether factories there can continue to dominate global supply chains as they did prior to the pandemic," said Lanng.
He added: "Supply chain operators that were forced to find alternatives to China during the pandemic may think twice before returning, particularly as geopolitical tension rises."