Ebola striking fear into shipping industry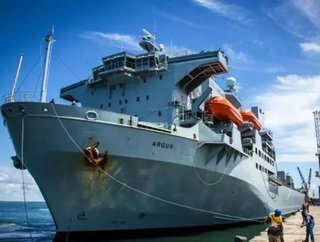 Follow @SamJermy and @SupplyChainD on Twitter.Ebola has struck fear into the shipping industry reports suggest, and as a result of numerous incidents at...
Follow @SamJermy and @SupplyChainD on Twitter.
Ebola has struck fear into the shipping industry reports suggest, and as a result of numerous incidents at ports, the UK government has issued general guidance on how to minimise risk of an outbreak.
Ships entering UK waters that have visited ports in west Africa affected by the Ebola virus are being monitored by the Maritime and Costguard Agency, which is asking them to provide details of the "health status" on board.
Some ship-owners are refusing to call at ports in Sierra Leone, Liberia and Guinea at the centre of the medical emergency.
If there is any reason to suspect someone on a vessel has the life-threatening disease, a ship in British waters will be required to divert to a port designated by the marine authorities, the MCA said in a circular sent to ports and their pilots.
Maersk Line, the world's biggest liner operator, has said it is continuing to provide regular services to the affected countries in west Africa but some other companies have transferred vessels, and trade is down in Liberia by 30 percent.
Eva Maria Kops, Maersk Line's Liberia Country Manager, said some countries in Asia were refusing to take cargoes from the affected areas. Some African nations have a blanket ban on ships that have called at Monrovia in Liberia, Freetown in Sierra Leone or Conakry in Guinea.
Kops thought many people were badly overreacting to the outbreak. She said: "I feel safe – absolutely. It is important to state that it is not easy to contract Ebola. There has to be physical contact, while alcohol and chlorine kill the virus.
"We have four ships working there and the crews are kept up to date and know how to handle the situation. They wear full suits across the whole body, shoe covers and masks as long as shoreside people are on board. There is no shaking of hands between the two sides as there used to be."
The United Kingdom has subsequently bolstered monitoring efforts of the Ebola virus on its shipping industry. The Gov.uk document states: "The following countries have established transmission of the Ebola virus: Guinea, Sierra Leone and Liberia.
"The following countries have cases but no established transmission outside of the cluster of cases linked to a single imported case: Nigeria (Lagos and Port Harcourt), Senegal (Dakar), Spain (Madrid), USA (Dallas, Texas)."
The International Maritime Organization (IMO), citing recommendations from the World Health Organization, said an Ebola-related general ban on trade or travel is uncalled for. "The movement of ships, including the handling of cargo and goods, to and from the affected areas, should continue as normal in order to reduce the isolation and economic hardship of the affected countries," Andy Winbow, the IMO's maritime safety division director said.
Steamship Mutual has provided the following list of Ebola update in all ports in west Africa.
For more information on Ebola and to look at the guidance to UK Ports and Shipping Operators document produced by the UK Government, visit here: https://www.gov.uk/government/publications/west-africa-ebola-outbreak-guidance-to-uk-ports-and-shipping-operators