Driving smarter digital solutions at JDA Software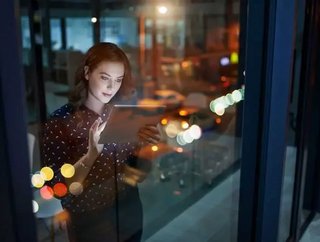 Eric Thorsen, GVP Technology Presales, Field CTO at JDA Software, discusses the influence of artificial intelligence and machine learning on his company...
Eric Thorsen, GVP Technology Presales, Field CTO at JDA Software, discusses the influence of artificial intelligence and machine learning on his company's operations and the wider supply chain.
Showcasing one of the most renowned AI-driven supply chain management (SCM) platforms in the industry, JDA Software empowers and enables companies to make smarter decisions in order to deliver exactly what its customers need.
Recognised by Gartner as a leader in all four of its supply chain magic quadrants, JDA provides a more autonomous supply chain for 4,000 of the biggest companies globally. Eric Thorsen, GVP Technology Presales, Field CTO at JDA Software, believes the speed at which the supply chain industry is leveraging new technology, such as AI and machine learning (ML), has been extremely rapid. "The effect that ML and AI is having is amazing. Although they're both relatively new in the industry, their power is growing so fast," he enthuses. "We're proud to be driving innovation and pushing that trend forward." With digital transformation significantly shaking up the supply chain industry in ways never seen before, all companies in the sector are undergoing reviews into how technology can be positively embraced and utilised. In the case of JDA, its supply chain platform centres around navigating complicated, end-to-end supply chain challenges by leveraging the power of AI and ML optimisation. "The goal of an autonomous supply chain is to be self-tuning, self-learning and self-managing. What this allows us to do as administrators and participants is to manage by exception," says Thorsen. "We're doing that by exploring APIs to allow our application footprint to be consumed and inter-operate with other applications and systems in a very clean and efficient manner. We're all very excited about that."
Through its JDA Luminate solution, the company offers its customers a more intelligent way to predict and shape demand, fulfil faster and provide seamless customer experiences. Its Luminate solution embraces the cloud, Internet of Things (IoT) and advanced analytics, as well as harbouring cross-platform integration with AI and ML. This blend allows JDA to deliver full supply chain visibility and prescriptive recommendations that allow for more accurate and profitable business decisions. "We decided to take a hybrid approach to both revolution and evolution as we continued to evolve our current platform and applications using microservices and APIs," explains Thorsen. "Our customers are requesting that they deploy at their own pace to leverage accelerating innovation but also keep from losing that rich heritage of depth and breadth. Through Luminate, we can make that a reality. To us, it's not a replacement but an addition to our very deep portfolio."
SEE ALSO:
With a firm customer-centric approach, JDA Software ensures that all decisions are made with the customer at the forefront of its thoughts. Thorsen paid tribute to Girish Rishi, JDA's Chief Executive Officer (CEO), as the key driver behind JDA's culture of customer-centricity. "After he joined the company, the first thing that Girish did was immediately focus on how our corporate values revolve around customer success," he recalls. "Our corporate values must be focused on innovation, customer success and collaboration. I truly believe that Girish has done a wonderful job instilling that culture here at JDA because everyone understands that we're here because customer demands change and technology is wonderful, so it's up to us to embody those corporate values." 
In a bid to drive operations forward through collaboration with other firms, JDA has developed key strategic partnerships with Microsoft and MuleSoft. Thorsen affirms that these alliances remain a key area of focus for his company. "We can't do this alone and partnerships are critical to our success," he explains. "Our most visible partnership is our work with Microsoft. Azure is our strategy for cloud and is where our Luminate solution runs. We also chose to partner with MuleSoft due to their best of breed integration platform that allows us to enable APIs and provide enterprise-class integration."
Thorsen has clear ideas of what he anticipates the future to look like at JDA Software over the next few years and beyond. "In order to stay ahead, we have to listen to our customers and pay attention to changing market demands," he says. "We have our own concept of a crystal ball and what we expect the future to look like. We hold an annual event for everyone at JDA to come together and collaborate on ideas of things to try out. It's a wonderful venue for teams to get together and build something, mock up a prototype and show the commitment to a certain element of the supply chain or customer demand. It's a great opportunity to think about what's possible. We should always be thinking about what we should implement next."
For more information on all topics for Procurement, Supply Chain & Logistics - please take a look at the latest edition of Supply Chain Digital magazine.