DPD to hit 1,000 new jobs following revenue growth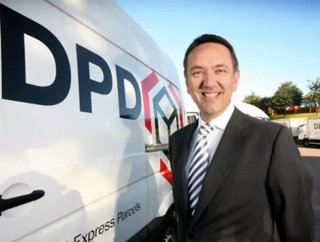 Report from DPD, the United Kingdoms (UK) fastest growing parcel delivery company Over €100m revenue growth for second year running - 18.6 perce...
Report from DPD, the United Kingdom's (UK) fastest growing parcel delivery company
Over €100m revenue growth for second year running - 18.6 percent growth
927 new employees have started work with DPD so far this year
Total will top 1,000 new jobs before Christmas
DPD will expand network with the opening of seven new depots in 2013
In total DPD has created over 2,400 new jobs in the last four years
The UK's fastest growing parcel delivery company, DPD, is set to smash a major milestone later this year with the 1,000thnew job created by the firm in 2013.
The landmark comes off the back of another record breaking year of revenue growth for the Smethwick based company. For the second year running DPD will generate revenue growth in excess of €100 million. The 18.6 percent leap in revenue is attributed to the success of DPD's unique Predict and Follow My Parcel services, which give customers a one hour delivery timeslot and enable them to track their delivery driver in real time.
As of the middle of October, DPD had appointed 927 new employees and has plans in place to take that figure beyond 1,000 before Christmas. In total, the company has now created over 2,400 new jobs over the past four years, increasing staff numbers by more than 42 percent in that time.
In addition to the huge investment in people, DPD will also open seven new depots in 2013 and is set to continue expanding its regional network in 2014.
DPD's Chief Executive Officer Dwain McDonald said: "I'm incredibly proud of what the team has achieved this year. We set some very ambitious targets back in January but the response from everyone has been absolutely incredible. To create 1,000 new jobs in a year is really quite something, especially against the current economic backdrop. I'm not sure how many other companies will be able to say that this year, but it has been very satisfying for us to be able to make such a significant contribution to the economy and help spread some good news.
"The growth in revenue is obviously very pleasing - it is a competitive market but our proposition stands head and shoulders above the rest, in my view. Online retailers can see a clear advantage in partnering with a delivery company that is investing hugely in technology, infrastructure and customer service. We have continued to develop our offer this year withDPD Direct, Follow My Parcel and Homecall Returns, which gives customers an easy returns option via 3,000 parcel shops.
"At a time when many of our competitors have been closing depots, we're expanding our network by opening new depots and upgrading in existing locations with purpose built facilities and installing the latest sortation equipment. Not only does that create more DPD jobs and improve our servicein that location, it also helps to create jobs for the construction sector."
In November 2012 DPD announced a £175 million UK expansion programme which included the construction of a £100 million parcel sorting hub at Hinckley, in the East Midlands, the refurbishment of two existing hubs and the expansion of the depot network. Work on the Hinckley site has begun and the 330,000 sqft hub, which will be one of the largest of its kind in Europe, will be operational by 2015.