Digitisation and transparency: what the current climate means for European supply chains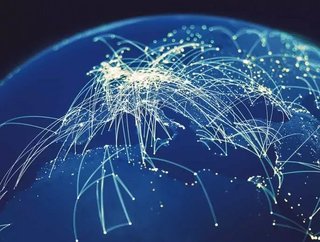 Digitisation andtransparency: what the current climate means for European supply chains For fashion and interiors brands, the uncertainty of the curre...
Digitisation and transparency: what the current climate means for European supply chains
For fashion and interiors brands, the uncertainty of the current political climate has made it even more challenging to run a successful business today. British-born businesses have experienced years of relative stability with regards to the movement of raw materials and finished goods within the EU. The looming impact of Brexit threatens to disrupt this and put into question the stability and financial viability of European supply chains. On top of this, consumers are increasingly expecting greater honesty and transparency from the brands they buy from, demanding more supplier and product information.
This means that for many brands, the need is greater than ever to think strategically and future-proof their supply chains. Ultimately brands need faster, leaner, more reactive and responsible supply chains to survive. Two key trends for fashion brands to consider in these uncertain times are the digitisation of supply chains and a focus on sustainability and transparency:
Digitisation of supply chains
An overwhelming amount of innovative digital solutions have appeared in recent years to help brands get ahead, save time and save money. Brands can create a website from scratch in 24 hours, build their brand and sell their wares easily on Instagram and deliver products to customers same day. However, whilst this innovation has been happening elsewhere, supply chains have remained relatively untouched; for the most part they continue to be off line, fragmented and inefficient. 
Uncertain times often necessitate a strategic re-thinking of supply chains; a consolidation of manufacturers and suppliers, and exploring new countries, new partnerships, and even new materials. To do this effectively and without too much disruption on day-to-day business, buyers and production teams should be focusing their attention on ways to digitise their supply chains. Although this new way for sourcing involves a shift in mindset and approach, the results can be transformational to a business and help them navigate through these times of uncertainty more successfully.
As brands look for new partnerships in countries they perhaps have less experience working with – for example India, which is a leading manufacturing country outside of the EU – they need to build new, trusted supply chain networks – and fast. Digital sourcing platforms formalise these supply networks by bringing manufacturers, suppliers and brands online. The result is that brands can easily find new trusted manufacturers, in any country, instantly. Sourcing platforms also facilitate greater collaboration between supply chain partners and increased efficiency. Working from one single point of truth reduces mistakes, miscommunication and delays.
Sustainability and supply chain transparency
Consumers are increasing expecting radical transparency from the brands they buy from, with Millennials leading the way. They want to know more about where their products are made, what they made of and the company or manufacturers they're made from. An increasing number of brands are starting to make real change, and governments and policy makers are really waking up to the impact the fashion industry has on people and the planet.
This all means it's more important than ever that products are made under the right conditions and that the most sustainable practices and materials are used. For brands re-evaluating their supply chain, this means it's not just about finding new partners, making the process more efficient and finding ways to cut costs, it's also vital to consider the most responsible products and solutions.
In volatile times, it's inevitable that some businesses sink and some swim. Those who succeed are invariably those who don't do things as they've always been done and instead challenge the norm, re-think things and question how things could be done differently. To any brand concerned with the current climate, my advice is to be an early adopter or game changer, seek out new technologies and don't be afraid to experiment with new ways of doing things
By Flora Davidson, co-founder Supplycompass
Flora is co-founder of Supplycompass, the design-to-delivery sourcing platform that is part vetted manufacturer network and part production management tool. Specialising in the fashion, interiors and accessories sectors, Supplycompass connects SMEs with the best international manufacturers from its trusted network in Europe and India. Vetted factory partners are carefully selected for brands based on their proximity to the source of materials to avoid the necessity of importing fabrics and supplies, in turn supporting local materials, keeping costs down and building local-to-global supply chains.