Digital Twins 101: Understanding the Technology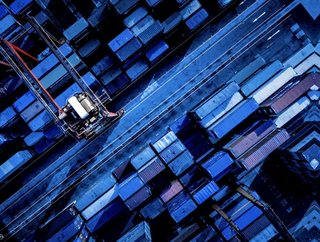 What are digital twins, how is the technology maturing, and what will its impact be on the future of increasingly digital supply chains?
What is a smart supply chain? Putting it simply, a smart supply chain brings awareness to all stakeholders in the industry to make efficient decision-making. A smart supply chain taps into the data gathered, providing detailed visibility of products and items from manufacturer to retailer. With a smart supply chain, industries can automate not only shipping and delivery operations but also predict the status of products in real-time, monitoring important details of the overall productivity of the supply network.
Creating a virtual representation of a supply chain from data gathered in the physical world, "a digital twin is used as a safe space to stress test different scenarios and see what impact various changes to the manufacturing process would have, enabling you to take the right decision in the real world with minimal risk of downtime," explains Sebastian Elmgren, Portfolio Manager for Smart Manufacturing at Ericsson.
"Digital Twin technology can help manufacturers monitor production lines, evaluate equipment performance, quantify scrap rates, optimise energy usage, and solve quality-control problems," says Cobus Van Heerden, Senior Digital Product Manager, Analytics and Machine Learning, GE Digital.
"One international food manufacturer decreased customer complaints related to product weight by 33%, improved product quality, and decreased waste.  Additionally, a pulp and paper manufacturer predicted Critical to Quality (CTQ) KPIs to improve productivity and eliminate wastewater regulatory issues. As a final example, a third company implemented an advanced process control solution to increase throughput by 10% using optimisation technology," adds Heerden.
Enhancing Digital Twins with Other Advanced Technologies
When it comes to other advanced technologies such as 5G, Big Data, advanced analytics, artificial intelligence (AI) and machine learning (ML), Elmgren comments that it is these technologies that "play an important part in getting the most out of a digital twin. Big data is needed to store and manage all the collected data, while AI and ML applied to a digital twin enable you to automate the development of insights, test scenarios, and optimise production. 
"But 5G is what all of these technologies depend on, particularly private 5G. A private 5G network is worlds apart from what you might use on your phone as a consumer. It's a network only you use, and it can be configured specifically for your environment and needs. A private 5G network makes it possible to link the physical and digital world reliably, with only 5G capable of handling the massive amounts of data a digital twin requires, at speed, reliably and with strong security built-in," he continues
"One technology we have been working with is Humble AI. Humble AI operates within a zone of competency, pinpointing where data is most accurate and in which instances it is comfortable making straightforward operational decisions. If a situation falls outside this zone, it recognises and redirects the situation to a human operator or reverts back to its traditional algorithm. Humble AI is part of a digital twin that 'partners' with its human operators to improve the speed and accuracy of decision-making to reduce business risk," adds Heerden.
Implementing a Digital Twin into Your Supply Chain 
First and foremost, it is important to select a digital twin technology that allows success without requiring a team of data scientists. From a manufacturing perspective along the supply chain, Heerden explains that "the process engineers are key. They are the domain experts and can drive results without the manufacturer having to add more resources. There are software solutions that manufacturers can quickly deploy that will help them implement Digital Twins in their operations. 
"Companies will offer advisory services that jump-start the deployment and set up to align with a business' specific desired outcomes, and manufacturers should make sure they work with their partner to define the right roadmap to lay the groundwork for future success. Start with the low-hanging fruit, drive some early successes, and expand from there."
"You wouldn't start manufacturing a new product at scale without testing, and the exact same holds true of digital twins. It's best to start small, get comfortable with the technology and the approach, then scale. Begin with a specific part of the production process, preferably a quality critical part, and then grow from there. From a product point of view, in most cases, products are already in a CAD system, so creating a virtual reconstruction is a relatively straightforward matter of enriching the data already there," adds Elmgren.
"Digital twins are key. It is impossible to create a smart factory without a digital twin. In reality, as soon as you start collecting any data from the factory floor, you've begun creating a digital twin. To really maximise the impact of that data and test new processes in a reliable, safe manner, it makes sense to take the next step and build a 'proper' digital twin," continues Elmgren.
The Benefits and Challenges of Digital Twins
There are numerous benefits of digital twins to optimise key KPIs, "Digital Twin technology can optimise production uptime, reduce waste, and accelerate learnings," says Heerden, who adds that they can also "reduce process variability by combining data, analytics, and machine learning and speed troubleshooting of asset and process performance issues. This ultimately decreases downtime and increases productivity."
Elmgren also emphasises the "drastic cost and time reduction for solving quality issues, more effective predictive maintenance, and the ability to introduce new products at a faster pace" as a result of digital twins.
However, "the challenge with a digital twin is that you could collect too much data and get lost in it. The quality of the data you collect would become diluted, keeping it up-to-date would become more difficult, and ultimately the digital twin and the insights you developed from it would become less useful. A strong strategy and the right AI tools can help avoid this, though."