The digital evolution of 3PL services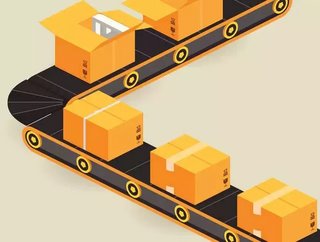 Coyote Logistics, UPS, Blue Yonder and EY discuss the digital evolution and changing expectations of 3PL services. Third party logistics (3PL), defines...
Coyote Logistics, UPS, Blue Yonder and EY discuss the digital evolution and changing expectations of 3PL services.
Third party logistics (3PL), defines a service which encompases a wide range of tailored services often to a specific industry, company, or multi user in order to reduce costs. It also refers to services that can be provided include warehousing, inbound transport, outbound transport and value-added services. "These can be a single service offering such as freight transportation or warehouse storage. Or it can be a network-wide bundle of services capable of handling supply chain management end-to-end," comments Jolyon Austin, EY Partner, Supply Chain Transformation.  
"Expectations on 3PLs are changing, with clients expecting high levels of order visibility, fast delivery and transparent invoicing. 3PLs will continue to need to improve their capabilities, not only within the services they offer, but also within the technology base that they use and to continue to build the capabilities of their people," continues Austin. "Finding the right people is a challenge. In some warehouse locations staff turnover can be as much as 2% per week. Often an overlooked, vital part of the economy, there are an estimated 45,000 driver vacancies in Germany alone. Investing in the right technologies and robotics to increase productivity and reduce manual labour costs is a key focus."
Other key trends Austin sees in the industry include the adoption of data-driven decisions as client expectation demands analytics expertise. "3PLs will move from basic descriptive analytics toward prescriptive and cognitive analytics," he comments. "3PLs are actively looking to expand their role beyond commoditised low margin services in the value-chain to add higher margin services, with some aspiring to provide an end-to-end managed service." 
Reflecting on the current trends within the industry Jaap Bruining, Head of Coyote Europe explains that in today's world "it is difficult to separate the 'current trends' from the 'technological trends' in the global 3PL space. Even trends that are not centred on a tech product are often made possible through technological advances." 
Providing examples, he explains that "for instance, the rise of e-commerce is a pervasive force that ripples through every part of the global supply chain, but that level of service is only made possible through sophisticated operating, planning and inventory systems." 
Bruining has witnessed the ecommerce trend drive faster and more efficient shipping, with high inventory turnover and inventory staged in forward locations near consumers. "As a result, there has been a huge influx of 3PL providers to help support this incredibly complex supply chain, providing a wide range of services. E-commerce has amplified the importance of the supply chain function in almost every business that ships physical goods. Some companies are choosing to make tremendous investments to build out the function internally, while many others are looking to 3PLs to outsource the function." 
Agreeing with both EY and Coyote Logistics, Philippe Gilbert, president of UPS Supply Chain Solutions comments that "trends like ecommerce, rapid technology changes, and the digitisation of the supply chain are bringing new models and competitors to the market as well as changing a company's operating models and cost to serve."
When it comes to the technological trends within the industry Gilbert believes that "technology has become an integral part of providing competitive 3PL services." Robotics, automated storage and retrieval systems (ASRS), drones, artificial intelligence, machine learning, predictive analytics, autonomous vehicles, on-demand warehousing and fulfillment solutions, and disruptive sensor technology are just some of the ways in which the 3PL sector is harnessing technology. "Other impactful technological trends are enabled by the IoT and cloud technology, to provide end-to-end supply chain visibility and near real-time inventory visibility," continues Gilbert. "3PLs and their customers have access to more data than ever before and the low cost of data storage and cloud computing has increased expectationS, allowing for innovative leaps in this growing area of digital visibility."
Agreeing with Gilbert, Peter Van Merode, VP 3PL Industry Strategy at Blue Yonder (formerly JDA) comments that "technology disruptions and digitalisation of data are redefining the role that 3PLs play and the solutions that 3PLs offer to their customers and the industry. As the rate of technology innovation accelerates, retailers and manufacturers are digitally transforming and reinventing themselves to remain competitive. They are looking for fast and flexible services to support them through this period." 
Van Merode asserts that "Big Data provides an opportunity for distributors and 3PLs to differentiate their value propositions. The ability to gain insight from the data provides real-time visibility, security and efficiency, as well as the opportunity to predict and proactively act on supply chain risks." He also highlights the importance of artificial intelligence (AI) and machine learning (ML), which are also integral to the effective processing of data, providing ways to predict supply chain events and disruptions to make more intelligent decisions and with less need for human intervention.
Austin sees transport and warehouse management systems (TMS and WMS) moving further into the cloud, with Blockchain gaining significant traction in multi-party value chains where an immutable record is required. "3PL providers are investing in the ability to provide end-to-end visibility and traceability across the supply chain. With more data flowing through the supply chain, the opportunities for improvement and gains within analytics are significant. With the added benefits of artificial intelligence and machine learning on top of big data companies can provide more value-added information and insights to become more proactive and less reactive."
Other applications of technology that experts predict within 3PL include the use of augmented and virtual reality to replace traditional Radio Frequency (RF) or voice enabled task management in order to drive operator efficiency and accuracy. "Digital tracking technology is another key focus for much of the industry. Whether at a driver level through electronic logging devices (ELD) or at a piece level with radio frequency identification (RFID) devices, gaining insight to the real-time movement of freight is getting significant investment across the 3PL space," adds Bruining. "Accurate tracking allows for further system and process automations, giving people the right information at the right time to make business decisions." 
Agreeing with Bruining, Austin adds that "the Internet of Things (IoT) is taking digital tracking to the next level, providing real-time information about operators, inventory, material handling equipment from a variety of sensors and RFID tags to optimise in-train task management and improve safety." 
In addition, 3PLs are managing customer orders and billing with the application of robotic process automation (RPA) eliminates error-prone repetitive tasks and increasing capability levels. "In practice, AI, ML and IoT can drive autonomous innovation allowing for faster implementation and improved interaction with human labour. Using these innovations companies can manage and interpret data signals from a huge range of sources, ranging from weather events, to social media, DC-internal processes and even live traffic, developing a holistic picture of supply chains and react in almost real time."  
Looking to the future, Gilbert predicts that "in the next 10-20 years, we will see a dramatic shift from the traditional 3PL to a modern, full-service 3PL. With the proliferation of cloud computing, warehouse automation, GPS devices, drones, autonomous vehicles, block-chain, AI and other digitally-enabled technologies, we will see new tech-savvy 3PLs emerge. The future 3PLs will be able to successfully integrate, share data and harness the power of these technologies with advanced analytics, which will ultimately be used to fine-tune and optimise processes and supply chain flows, before they even happen." 
Adding to Gilbert's predictions, Austin concludes that "the future will entail more flexible, on-demand many-to-many relationships including: flexible warehousing as a service using smart contracts with more cost transparency; plug and play connection to systems and full end-to-end tracking; transportation that is flexible and easy to organise with peer-to-peer. Logistics providers will be able to offer the full order to cash cycle with operational excellence and system integration."