A diary from the frontline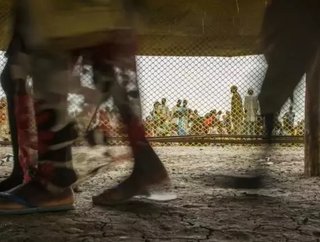 Its July 2015 and I am sitting in a Cessna caravan plane 5Y- ZBX, flying to Bentiu in the north of South Sudan along with a bunch of supplies like medic...
It's July 2015 and I am sitting in a Cessna caravan plane 5Y- ZBX, flying to Bentiu in the north of South Sudan along with a bunch of supplies like medicines, mosquito nets and food for the project. Looking out of the window, I see the beautiful lush green South Sudan below me. It looks so peaceful from up here.
I remember the last time I sat in this plane, the same seat but a very different flight. We had to frantically drive four Land Cruisers from our compound to the air strip in Leer after our team experienced an armed robbery. I remember the urgency, the smell of fear and tension in the air. But as a logistician and a humanitarian aid worker, I had to tell myself these things happen and I have to crack on with my work. I coordinated the landing of two Cessna caravans and carry out the evacuation of our international staff that day.
And suddenly the scene through the window changed. I could see a massive camp for people who've been internally displaced, one of the biggest in the world. It brought me right back to the present.
This time I was going to be a supply logistician in Bentiu. I can see that the monsoon is setting in and see the camp is flooded. I can see the Médecins Sans Frontières (MSF) hospital, the office and accommodation compound. We touchdown on a very familiar red dusty air strip. Welcome to Bentiu.
An exhausted, but very friendly, expat and South Sudanese driver great me. I was evacuated with the driver last time I was here in Bentiu. I'm extremely happy to see this man alive and we both hug each other so tight, knowing exactly how happy we are to realise that we both are alive and healthy.
After a three day handover from the current Supply Logistics Manager we say goodbye to each other. I'm scared, excited, confident and doubtful if I can pull this off all at the same time.
In the first meeting with my supply team I get a feeling that these guys are brilliant, amazing human beings. I'm happy this is my work force.
I'm informed that the size of the camp has increased rapidly in the last three weeks. There's now more than 100,000 people in the camp and every organisation present is overwhelmed. The MSF team had to prepare for a big expansion of the hospital and it had to be quick. My time in South Sudan was going to be hectic, extremely wet and very challenging.
To help with this expansion my first job was to find a new location for our central pharmacy (currently housed within the medical warehouse) and it had to be done asap. This wasn't going to be easy because space was a huge constraint in the compound and the famous black cotton soil of South Sudan as well as the fact it was monsoon season added to the complexities of making this possible.
It seemed to me that organising the storage spaces wasn't a big priority for many but I knew this was going to be absolutely essential for us to have a strong foundation from which to deliver medical supplies to the teams.
Malaria is peaking in the camp. There are patients flocking in to the hospital. I need to be able to deliver all the medical and logistical items that are needed and I need to do it now.
I asked the construction logistician whether it would be possible to erect the Central Pharmacy in a day. He was leaving the project the day after tomorrow to set up an inflatable maternity ward in another neighbouring project. Luckily the material for a prefabricated container and the air-conditioner were just lying amongst all the other logistical items and he got straight to work setting it up. But unfortunately the Central Pharmacy wasn't completed that day. The two of us woke up very early the next day and he showed me what needs to be done to finish this express project. Then he left for the airstrip.
The Central Pharmacy was finally set up with the help of some strong South Sudanese men that day. The team were excited. The relocation happened successfully. Finally for the first time in Bentiu we had a Central Pharmacy and a Medical Warehouse in 2 separate structures.
We did a similar set up to relocate the Logistical warehouse and suddenly these congested warehouses begin to look very spacious. They could now accommodate tonnes of supplies.
And this was just one of my projects. Whilst all this clean up and organisation of the warehouse and Central Pharmacy was happening, I was liaising with the supply team and flight coordinator in Loki to fly in supplies via Cessna caravans, Antonov, and cargo planes. The four and half months just flew by. It was the fastest four and half months of my life. We transported 80 tonnes of cargo in four South Sudanese monsoon months. MSF team, I'm proud to be part of you.
By Anup Ravi, Supply Logistics Manager for MSF in South Sudan
The January issue of Supply Chain Digital is live!
Follow @SupplyChainD on Twitter.
Supply Chain Digital is also on Facebook.