DHL: four key trends shaping the future of e-commerce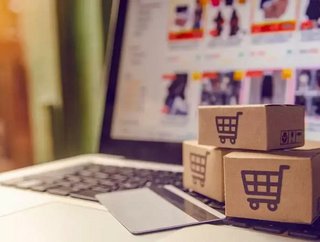 With e-commerce booming in the run up to Christmas, DHL has revealed the four key trends that are shaping the future of e-commerce. E-commerce was form...
With e-commerce booming in the run up to Christmas, DHL has revealed the four key trends that are shaping the future of e-commerce.
E-commerce was formerly unique to the retail sector and B2C market, however, it has since become an important component in B2B transactions. Now used across all sectors, it is thought that business e-commerce in the US could reach $1.2trn by 2021, according to research firm Forrester.
1. The rise of 'social commerce' and virtual marketplaces
It has been discovered that consumers are transitioning away from purchasing online from corporate websites. Forrester's research found that 67% of B2C online sales will take place on virtual marketplaces by 2022. "Until recently, it was mostly brands, distributors and retailers who would sell us the things that we consume online," commented Nabil Malouli, VP, Global E-Commerce at DHL. "Now, however, it's not just well-known marketplaces such as Amazon, Alibaba, eBay and Etsy who are extremely powerful, it's also some of the new players enabling social commerce - the Instagrams and Pinterests of this world - to allow smaller businesses to sell to the world."
 
2. Innovative approaches will be key to tackling labor shortages
With the significant increase in e-commerce contributing to a shortage of labour in the logistics space, peak days consist of around 30% of the year's volume for some retailers, it's important that orders are fulfilled efficiently otherwise valuable customer sentiment and returning customers could be lost. "DHL uses automation in many instances because it's the only way of meeting the required service level," added Malouli. "Large retailers can process up to 500,000 orders in a single day during peak time. Such volumes can't be handled manually."
SEE ALSO:
3. Growth in e-commerce means growth in returns
With a rise in e-commerce, it also means an increase in returned goods by nature. The need for reverse logistics is a major factor in warehouse space being leased and is having a significant effect on warehousing in the US. It is thought that the need to handle returned good consists of around 700mn sq. ft of warehouse space in the US alone. "When consumers buy an item in a store, the average return rate of store item purchases is less than 10%," said Spencer Levy, Americas Head of Research and Senior Economic Advisor for CBRE. "With internet purchases, the return rate can be more than 30%, so there's an enormous difference."
 
4. The convergence of online and offline
There has already been the beginning of convergence of online and offline with transactions such as Amazon's $14bn acquisition of physical grocery chain Whole Foods. China's Alibaba has also announced its new retail strategy which has seen it open bricks and mortar grocery stores and pop up shops, in addition to partnering with 600,000 smaller stores. "Some companies are doing it very well," said Malouli. "Fast fashion retailer Zara, for example, has created an omnichannel experience at its new London concept store. But other companies which started out as mainly distributors of brands and that have managed online and offline as different businesses, with different technology backbones, have a hard time managing the experience. It's convergence that is key."
To read the full DHL report, click here!
For more information on all topics for Procurement, Supply Chain & Logistics - please take a look at the latest edition of Supply Chain Digital magazine.