DHL deploys 55,000 Honeywell mobile computers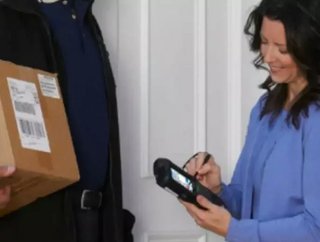 DHL is equipping its employees with 55,000 HoneywellDolphin99EX mobile computers, as featured in Supply Chain Digitals focus on hand-held devices in th...
DHL is equipping its employees with 55,000 Honeywell Dolphin 99EX mobile computers, as featured in Supply Chain Digital's focus on hand-held devices in the supply chain in October's edition of the online magazine.
The devices will enable approximately 60,000 employees of Germany's leading provider of post and parcel services Deutsche Post DHL to track and trace millions of DHL parcels delivered each day across the country, including  more than seven million parcels during the peak holiday season.
More than 2,500 users from Deutsche Post DHL's parcels division tested 11 different devices before choosing the Dolphin 99EX for offering the best combination of ergonomics, robustness, capacity, performance and ease of use. The device's long battery life and ability to quickly photograph items to prove condition at the point of delivery were further factors.
Honeywell's Remote MasterMind device management software will help to keep Deutsche Post's drivers fully operational. The software makes an IT administrator's job easier with the ability to manage all of the company's mobile devices from a central system. Ensuring that each device has updated software and is properly configured reduces errors and prevents device downtime that can slow the driver.
Initially the software is being used to manage all 55,000 devices across all of the company's mail division depots. The company plans to further streamline the maintenance and upgrading of devices by adding software distribution and device support via Remote MasterMind in the future.
"We wanted a rugged, easy-to-use device and a complete solution that offered a lower total cost of ownership for the next seven years," said Claudia Allmann, Project Manager for handscanner operations integration at Deutsche Post DHL. "The performance of the Dolphin 99EX mobile computer and the service level and support provided by the Honeywell team stood out as best in class and they ensured that we have a state-of-the-art solution.
"Honeywell continues to maintain its strong track record in equipping leading post and parcel companies like Deutsche Post DHL with the technology and hardware that allows them to process, track and deliver more efficiently," said John Waldron, president of Honeywell Scanning & Mobility. "This is a major deployment that furthers our global mission of making workers more productive, especially in the parcel delivery industry."
The Dolphin 99EX is equipped with custom features for Deutsche Post DHL, including Deutsche Post DHL branding in the device housing and a keypad with unique legend graphics and colors. In addition, the Dolphin 99EX mobile computer has an IP67-rating for protection when exposed to dust, water or multiple drops to concrete, up to 16 hours battery life, and Honeywell's advanced Adaptus Imaging Technology 6.0 software, which allows workers to quickly read and decode linear and 2D bar codes and capture photos for proof of delivery and condition.