Descartes: Automating And Optimising Freight Shipping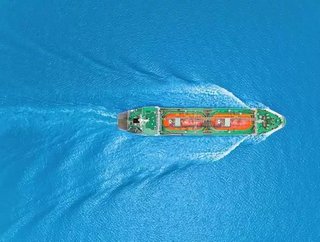 Business and supply chain leaders continue to experience bottlenecks in their networks with shipping challenges. Descartes is tackling this with its pic...
o overcome the issues presented by shipping, automation is a necessity for organisations. A dynamic method to route and consolidate all shipments, based on a carrier and service level, along with a cost-effective way to integrate all carriers into a host system is also essential. The importance of visibility and information into all shipments cannot be overstated.
The Advanced Pick, Pack and Ship solution from Descartes provides users from organisations around the world with automation and optimisation of the rating, routing, consolidation, manifesting, tracking and post-shipment analysis for all carriers involved in the supply chain network of a business.
With an industry-leading multi-carrier compliance engine, Descartes' solution makes routing for small package carriers easier, incorporating a wide variety of different methodologies, including Full truckload (TL), Less-than-truckload (LTL) and fleet.
The solution is compliant and works efficiently with all major North American carriers, providing a selection of service level based on transit time routing and potentially arrival date also. With density cube rating, mutli-piece level routing and rating, and rule-based shipment consolidation logic, the solution simplifies shipping for leaders around the globe.
Shipper alerts provide users and supply chain managers with real-time order consolidation, helping to improve trust and visibility in the supply chain and shipping processes. A match between the ship-to address and the list of service points within the city of the Carrier can be ensured by Descartes. This is achieved through the use of Specific Point Location Code (SPLC) rating, a key function specific to Descartes.
With dynamic rating capabilities, shipments are guaranteed to be rated progressively from parcel shipments, all the way through to LTL loads. These ratings are based on incremental parameters, including things such as the number of pieces, pieces and weight, cube, class and pallet levels.
Users can also utilise the advanced pick and pack solution to improve shipping loads, building increased amounts within one carrier. Both private and self-insurance are both covered by the Descartes solution.
Fuel surcharge management is a key benefit of the solution, driving cost savings and efficiencies within global supply chains. Precise terminal rules are also applied to every LTL carrier, which ensures 100% rating accuracy from audits.
By eliminating unnecessary, time-consuming and costly manual labour, the Descartes Pick and Pack solution helps supply chain leaders maximise consolidation opportunities and save on freight, whilst also optimising carrier and service level selection.