In-depth: How to make your supply chain more flexible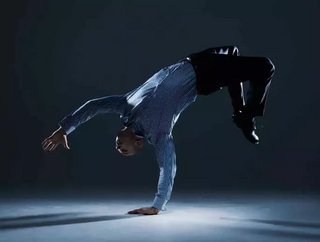 EC Electronics MD Phil Simmonds on how the manufacturing services provider is reacting to industry trends to add value to the supply chain, and how the...
EC Electronics MD Phil Simmonds on how the manufacturing services provider is reacting to industry trends to add value to the supply chain, and how the latest hardware innovations with flexible integrated circuits (FlexICs) are set to ramp efficiencies
EC Electronics provides manufacturing support for OEMs and product innovators to help them take a product from concept to market with key services, including PCB assembly, cable assembly, overmoulding, electronics box-build and product realisation. With over 30 years of experience in the field it combines expertise in manufacturing with supply chain solutions to meet the needs of customers across industries.
Group MD Phil Simmonds identifies a key manufacturing trend in the supply chain industry where partnerships are key. "We find customers are looking for long term supply partners who can provide a higher level of integration and a diverse range of services. We're starting to see clients moving away from a couple of niche experts, to companies that can provide a range of complementary services.
"For example, we provide PCB assembly, cable assembly and testing before final integration into electronics box-build – from start to finish, the customer can achieve everything within one company. It shows the importance of developing relationships and trust – clients want to know their projects are in capable hands and won't need to jump around between different suppliers. This trend goes beyond the simple logistics of working with just one supplier – clients also want to know they're getting value for money while getting everything they need from as few suppliers as possible. At EC Electronics, we offer the option to source electronics sub-assemblies from the most competitive global location. With factories in Romania, we can offer the best value for money, before bringing the project back to the UK for final integration and testing."
The internet of things (IoT) has become one of the fastest growth markets bringing hardware technologies into the supply chain. While the vast majority of IoT designs are for software apps, it's the hardware that enables the apps, the intelligence and connection to the cloud. Simmonds believes the heroes of IoT are the processors, sensors and communications chips that make it all happen. This is the technology that makes things smart, which is why he maintains it's an exciting time to be manufacturing hardware and technology products for a range of sectors from industrial to medical.
Electronics devices and circuits have become increasingly miniscule, allowing all kinds of goods and products to become connective – powering the internet of things and offering opportunities for logistics companies to improve their services. Simmonds highlights they're also set to become more flexible, literally, with the first flexible integrated circuits (FlexICs) being brought to market by PragmatIC with its printed, plastic equivalent of the silicon chip already being deployed by Unilever and Hasbro, amongst others.
"PragmatIC CEO Scott White sees an application for his company's FlexICs in the supply chain, to be assembled into inlays and tags, at a price point up to 80% lower than conventional silicon-based solutions," explains Simmonds. "These flexible integrated circuits could revolutionise supply chain and stock control, allowing companies to identify and track products from manufacture throughout their life cycles, even until a product ends up in the refuse or recycling."
SEE ALSO:
Along the way there could be numerous opportunities to drive further efficiencies and cost savings, as well as improve the customer experience when they interact and buy products. "Low costs, usability and the scalability of RFID and NFC flexible integrated circuits makes stock management solutions accessible to many businesses. Current RFID and NFC stock management technology is expensive and therefore only feasible for high value products," adds Simmonds, who notes instead of just tagging high value products, they can also be tagged with a FlexIC, so its manufacturer knows exactly where it is at any given time.
As an electronics contract manufacturer, EC Electronics works with companies and entrepreneurs to get their products to market, so actively seeks out innovative technologies like this to help achieve its goals. New developments like flexible integrated circuits have many applications and could be used in a variety of ways to increase efficiency, believes Simmonds.
"The supply chain benefits with enhanced tracking throughout manufacture and delivery, resulting in fewer products being lost, while the ability to improve stock management means its less likely that products will go out of stock. Ultimately, it's the end user who benefits most as FlexICs offer the potential to provide customers with information on their smartphone, such as reviews, promotions, recipes and recommendations prior to purchase and beyond. Meanwhile, data collected from products enabled with FlexICs could provide insights to give stores marketing opportunities before customers even purchase them.
For example, data that shows a customer picked up the product, tried it on in the changing room etc. Eventually, consumer loyalty could be enhanced by utilising packaging with a flexible integrated circuit to potentially provide data when it's in the customer's home. This could include sending a notification to the customer's smartphone when a product is about to pass it's use by date, or a reminder to purchase a replacement when a customer disposes of it."
To date, IoT has typically referred to the electronic products we have in our homes and offices, and how these interact with our devices. Flexible integrated circuits open up a new mass-market where non-electronic products can also become part of IoT with technology that is imperceptible in its packaging. PragmatIC's FlexICs are 10 microns thick – a typical human hair is 50-100 microns. "They are so thin, you almost can't feel them," says Simmonds. "Yet they adhere very easily to flexible substrates, making them perfect for incorporating into a label or packaging."
Simmonds believes that when a supplier of hardware technology demonstrates an appetite for a partnership utilising the latest innovations such as FlexICs – rather than just quoting on a requirement and entering into a transactional relationship – it shows they want to work collaboratively to optimise its part in the supply chain, for your business objectives and success. He concludes: "Partnerships are good for business, when your interests and their interests are aligned everyone is focused on getting a competitive edge and succeeding in the marketplace."