Deloitte Acquires Digital Supply Chain Consultancy Syncronic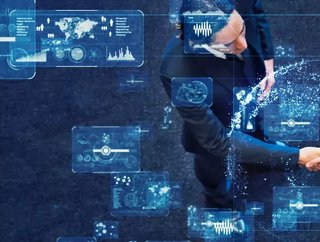 Deloitte has announced its acquisition of Syncronic, a Nordic advisory and implementation firm specialised in digital supply chain management
The COVID-19 pandemic has accelerated the necessity for digital transformation among the majority of companies globally. With new, technological means, supply chain organisations can avert crises whenever they strike and find workarounds to maintain the usual flow of goods and services ─ somewhat, at least. Given the pressure of the last year and a half, with increased consumer demand and limited workforce capabilities in Coronavirus-stricken nations, the need for supply chain-specific has never been more pronounced. 
To address and, hopefully, alleviate this demand, Deloitte has taken a decisive step and acquired Syncronic, a 30-strong consulting firm dedicated to tech-driven supply chain transformations and solutions. This move shows the industry-leading multinational professional services network's intention to become the Nordic market's leading supply chain consulting firm. 
What is Syncronic?
Syncronic was founded in 2006 by Lars Kissow, Fredrik Olsson, and Stefan Glar-Hammarsund, and has gradually expanded into a 30-strong consulting firm, split across two offices in Denmark ─ it's country of origination ─ and Sweden. The company works across several technology stacks, including SAP S/4HANA, SAP IBP, and Kinaxis. 
The company specialises in helping companies optimise their supply chain through digitalisation, advanced planning, and the implementation of the latest SAP solutions. After they've helped, companies find themselves running more agile business models with a faster and more secure way of moving goods from one place to another. 
Today, Syncronic's leadership team has additional members, in the form of Søren Klinkby, Søren Unn Nielsen, Henrik Knak, Kristoffer Steen and Martin Johansen, and the firm is set to be integrated into Deloitte's Supply Chain service line and SAP service line on 1st July 2021, which are led by Bente Mølbæk Christensen and David Egebjerg Colgan, respectively. 
According to Martin Søegaard, managing partner of Deloitte Consulting in the Nordics, "with the acquisition of Syncronic, we are confirming our ambitions to be the leading SAP and supply chain consulting firm in the Nordic region with regards to both advisory and implementation."
Ambitious Drive for Supply Chain Development
Lars Kissow, co-founder and CEO of Syncronic, sees a perfect match between Deloitte and Syncronic and emphasises that the companies collectively can help existing and new clients optimise their business, especially in the supply chain area.
"With Deloitte's talent pool, deep competencies and global network, we are equipped to support the most ambitious business transformations that are taking place right now as companies are building a modern and robust digital supply chain," Kissow says.
He adds that "a wealth of new opportunities open up as we move forward together. This is the beginning of a new exciting chapter, and I look forward to helping even more companies with digital supply chain transformation."