DB Schenker advances IT infrastructure with Microsoft Azure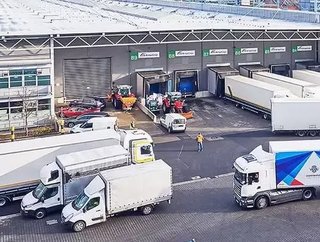 In Collaboration with Microsoft, DB Schenker advances its IT infrastructure transformation with Microsoft Azure...
In a collaborative partnership with Microsoft, DB Schenker has established plans that will advance its IT infrastructure transformation with the help of Microsoft Azure. 
As part of the collaboration, DB Schenker will take a step closer to becoming a leading global digital logistics company, as well as establish new milestones for the evolution of its future 'logistics-as-a-service' approach.
"We at DB Schenker thrive to make future logistics ever more intelligent. Our digital services will create value for our customers by making supply chains more data-driven and efficient. Using Microsoft Azure will boost our ability to seamlessly connect our cloud-based services with our real-world logistics solutions," commented Markus Sontheimer, CIO/CDO at DB Schenker.
"Investments in digital technologies help companies reimagine their businesses and build more agile and resilient operations. By harnessing Microsoft Azure, DB Schenker enables organizations to redefine their supply chains and accelerate the delivery of new customer value," added Ulrich Homann, Corporate Vice President and Distinguished Architect, Cloud and AI at Microsoft.
DB Schenker migration to Microsoft Azure
To enhance security, speed and scalability of DB Schenker's cloud-based services, the logistics company will migrate key infrastructure services to Microsoft Azure. First cloud migration projects have already begun, using Azure Migration Program (AMP). The program provides support with best practices, guidance, direct access to Azure engineers, tools and subsidised partner services.
In addition, Azure's new Big Data services will reportedly enable DB Schenker to analyse and optimise volumes, capacities and supply chain performance in near-real time.
Early in the collaboration between the two, DB Schenker smoothly migrated its entire digital workspace to Microsoft 365 to drive efficiency and comfort, which DB Schenker reports has been key for its "business continuity and new way of working in times of the COVID-19 pandemic."
For more information on procurement, supply chain and logistics topics - please take a look at the latest edition of .