Customer enablement 'supply chain's biggest value' - Gartner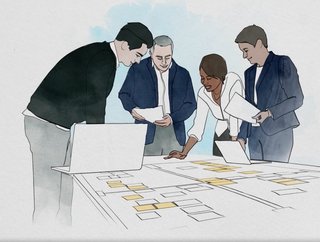 A still from a Gartner Supply Chain Practice promotional film. The Pratice provides actionable insights for supply chain leaders, and its most recent report highlights the importance of customer enablement.
Gartner survey shows 'customer enablement' is most powerful value chain service but that under a quarter of supply chain organisations are offering this
Supply chain organisations that help customers meet their business goals are twice as likely to attract repeat business compared to those that focus only on customer satisfaction or ease of use, according to a survey by Gartner.
The survey also found that customer enablement is only being emphasised by 23% of supply chain organisations today, but the strategy will become the norm within five years.
Gartner surveyed 650 supply chain leaders across different regions and industries from August to October 2022, to provide a preview into supply chain strategic plans.
It found that, in five years' time, up to 90% of supply chains plan to strategise across commercial innovation, sustainability, real-time execution and human-centric work design.
Traditionally, supply chain leaders have differentiated supply chain services through product value or customer segmentation.
Gartner says enablement takes this further, by looking at supply chain choices beyond cost, lead time and availability.
Supply chain customer enablement is the future
Strategies to achieve this are being deployed at high-performing organisations at much higher rates compared with their low-performing peers, says Gartner.
It adds that such strategies will become mainstream approaches "within three-to-five years".
"The survey shows that high-performing supply chain organisations are capturing competitive advantage and have capabilities at operational rates often twice as high compared to their lower performing peers," said Jennifer Loveland, senior director analyst with Gartner's Supply Chain practice.
"These high performing teams have also succeeded in retaining the respect of the C-Suite; 72% are viewed as strategic partners at a time when perception of supply chain management's importance has declined back to pre-pandemic levels at most organisations."
Gartner identified high-performing supply chain organisations by rating their ability to exceed expectations on eight distinct measures over the past 12 months, including customer experience, stakeholder expectations and business performance, among other categories.
"Commercial innovation requires there is no one-size-fits-all customer experience across the supply chain and no one-size-fits every interaction for a specific customer," Loveland concluded.