Crack down on illegal chemicals with Verify Brand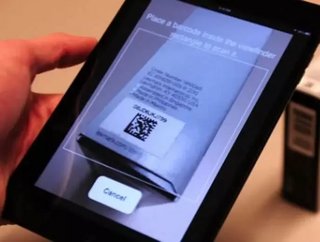 Follow @JosephWilkesWDM Illegal, dangerous and counterfeit chemicals entering a manufacturers supply chain could be a thing of the past thanks to a new...
Illegal, dangerous and counterfeit chemicals entering a manufacturer's supply chain could be a thing of the past thanks to a new software platform.
Verify Brand, a leader in supply chain security software systems, has unveiled its new Verify Platform, a piece of advanced serialisation, traceability and authentication software.
The Verify Platform is designed to provide greater security to manufacturers and distributors of pesticides and other chemicals. 
It uses secure unique identifiers (sUIDs) and product traceability features to give manufacturers complete chain-of-custody tracking – creating a secure audit trail and alert system from the point of production to end-user delivery.
The Verify Platform catalogs all events to provide enterprise reporting tools.  A secure website and mobile apps allow users to access real-time data and analytics at any time. This enables chemical manufacturers to identify counterfeits, as well as track potential diversions of legitimate products from their supply chain.
Mark Prokosch, Vice President of Verify Brand, said: "Counterfeiters have found a lucrative business selling fake and illegal pesticides, grey market refrigerants and other high-value chemicals.
"Chemical manufacturers and brands with products that contain these chemicals can strengthen their supply chain with the cloud-based Verify Platform. Our secure software helps identify and isolate illegitimate chemicals, pinpoint any diverted product, and ultimately improve end-user confidence."
The company says that counterfeits and illegal chemicals pull demand away from quality products, ultimately stealing profits from chemical manufacturers. They pose threats to human health and the environment, leaving brands with the blame. These low-quality chemicals further damage brands as they are often less effective or completely ineffective.
The company added that this is because counterfeit products lack the rigorous testing, refinement and compliance that legitimate chemicals receive, and that the spread of counterfeits is rampant across the globe.
 Multiple explosions caused by counterfeit chemicals have been reported by news agencies in recent years.  In 2011, one specific counterfeit chemical explosion killed three people in Vietnam and Brazil.
The Imaging Supplies Coalition (ISC), whose members include producers of printer ink and toner powder, estimates its industry loses $3 billion annually because of counterfeiting. The ISC said 100 percent of its members have experienced counterfeiting of their products.
Europol estimates that more than 25 percent of the pesticides in circulation in some European Union member countries come from the illegal pesticide market. These chemicals "threaten the health of farmers and consumers and pose a risk to the natural environment."