COVID-19: challenges to supply chains, and the AI solution
By Matei Beremski, Co-Founder and CPO, 7bridges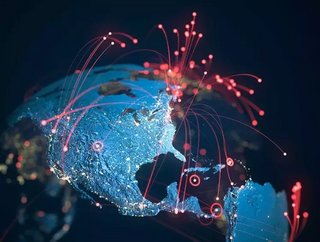 Matei Beremski, Co-Founder and CPO, 7bridges examines the challenges supply chains face as a result of COVID-19...
Covid-19 continues to upend the economic status quo, as business leaders search for ways to streamline operational efficiency and balance sheets. Simultaneously, logistics companies are hastening to deploy solutions to cater for the boom in e-commerce, while navigating ever-changing national and international healthcare and transport policies.
But outdated technology is holding the industry back in this time of great uncertainty. According to a from mobile and IoT management solutions provider, SOTI, 41% of British transport and logistics (T&L) companies, and 49% of global T&L companies, identified that their businesses use legacy technology. Of all T&L companies globally with outdated technology, over one third (37%) admitted that they have been unable to adequately upscale operations during the pandemic due to their legacy technology. 
This inability to adapt has resulted in missed or delayed deliveries, closed warehouses and ultimately, financial loss. Covid-19 has added complexity and cost to every stage of the supply chain, presenting both consumer-facing and logistics businesses with some of the most challenging conditions in which to survive and thrive. 
From depot to door
Lockdowns across the globe have sent e-commerce into overdrive, as consumers turn to online orders over physical, in-store experiences. Consumer expectation for same-day and next-day delivery has become the norm, meaning that businesses must ensure a fast, reliable last-mile service to maintain reputation and a competitive advantage. 
Rapid delivery requires increased local storage capacity, while e-commerce generally requires as brick-and-mortar; both have seen increased demand. Brick-and-mortar retailers are engaging warehouses to store excess stock, following the pandemic-driven drop in in-store consumer spending. Storage depots have also had to contend with short-term closures and strict healthcare measures themselves, at times reducing capacity. Combined, these factors require more complex and multi-layered networks and cause warehouse prices to climb. 
Without Covid-19 complications, e-commerce and omnichannel system supply chains are complex. With Covid-19 complications, businesses need significantly higher levels of agility to complete transactions at a viable cost.
Transportation complications
The story is similar for goods transportation. While the coronavirus is spreading across countries at differing rates, the transportation of goods is seeing reduced capacity. , ocean shipping was down by 25% and railroad volumes down by 20%. Many air freight planes were grounded worldwide.
Consequently, some carriers are introducing surcharges to cover these extra costs. 7bridges observed a difference in cost of up to 100% across the top logistics providers. By simulating the impact of not switching between providers, the company also calculated that their customers would have seen an average increase of 30% on their shipping costs. The pandemic has also caused volatile fuel prices. As each carrier uses a different formula for calculating surcharges, fluctuations in fuel pricing can lead to differences in total shipment spend of up to 8.5%. Adopting AI technologies gives businesses the relevant tools to better manage these shifts. 
The digital transformation catalyst
Covid-19 has added to the cost and complexity of supply chains globally. Now, businesses need to establish robust disaster planning strategies to help prepare for future 'worst case scenarios'. They must not only cut costs to survive short-term, but adapt entire business models to safeguard future operations. With both digital commerce (72%) and IT infrastructure (60%) identified as among UK retailers, Covid-19 will likely be the catalyst for large-scale digital transformation.
AI innovations can provide businesses not only with operational efficiencies but also with significant cost savings. Warehouse management systems provide real-time inventory tracking; thanks to new automated pallet-handling systems. AI-powered solutions like management platforms give businesses greater oversight across the supply chain, helping to identify potential transport and logistical bottlenecks.
During black swan events, like pandemics, AI technology can intelligently analyse and select the fastest or cheapest option for each route in real-time, to avoid a closed or full warehouse. They provide the tools to pivot supply strategies and transition to multi-provider contracts in times of uncertainty. By analysing millions of permutations from various datasets, these technologies can also anticipate and mitigate complications ahead of time. 
For example, shipments sent from the UK to the US using one of the top 3 largest carriers in the world (FedEx), experienced delays of more than 4x usual delivery times during June and July this year. In contrast, competitors UPS and DHL saw no change. Looking at real-time delays and airport disruptions, new technologies can help circumvent hold-ups to ensure consumers receive goods on time. In this context, AI-assisted shipments make 95% deliveries on-time, versus 60% without the technology.
Looking to the future
The presence of Covid-19 will continue to accelerate the rapid technological development of the logistics industry's legacy processes. In order to mitigate supply chain instability, with the occurrence of future black swan events a tangible reality, businesses must embrace the advantages of new technologies. Having an agile risk strategy in place is essential in modern economies, where competition is fierce and maintaining consumer loyalty is crucial. 
Businesses that use AI and automation solutions will increase their resilience and flexibility in both regular and uncertain economic environments. By investing in new solutions, businesses not only directly benefit their own operations and balance sheet, but drive the development of further logistics innovation to advance the entire industry.