Consultation Into The UK Dairy Supply Chain Launched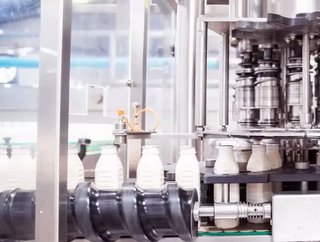 The UK Government has launched a consultation in the dairy industry, in a bid to end any unfair practices across the sector...
Unfair practices in the industry were exposed during the Groceries Code Adjudicator Call for Evidence in 2016, and the consultation from the UK government will ensure these are brought to an end, helping farmers to be treated fairly by regulations.
It is suggested by evidence gathered that a significant amount of unfairness in the supply chain is often caused by milk buyers having the ability to set and modify milk prices in a contract. They can do this with little notification, leading to uncertainty and unfair pricing to dairy farmers and businesses.
Dairy farmers across the UK have struggled throughout the COVID-19 pandemic. The consultation will look across England, Scotland, Wales and Northern Ireland, and all of the dairy farmers across the region, to decide whether future regulations should be put in place to strengthen fairness and transparency in the supply chain.
A mandatory pricing mechanism within all contracts between dairy farmers and processors is one of the proposals included. Implementing this would ensure the price paid for milk produced by farmers would be formally agreed within the contract, with contract negotiations taking place clearly and in a transparent way.
Farming Minister Victoria Prentis said "It is absolutely vital that our dairy farmers are paid fairly for their high quality produce and I am committed to cracking down on any unfair practices within the UK dairy industry.
I welcome all views to this consultation to determine how best we can guarantee fairness across the supply chain. This will help the industry continue its vital role in feeding the nation and ensure our dairy farmers can continue to be competitive in the future."
Scottish Rural Economy Secretary, Fergus Ewing, said, "I encourage all dairy farmers, processors and their representatives to take part in this consultation and ensure that their voices are heard on this matter.
Milk prices can vary and are often changed at short notice for a variety of reasons which can cause major issues for farmers in Scotland and across the UK.
It is vital that we look at any opportunity to address any potential imbalance that exists between buyers and producers and bring our supply chains closer together."
This is the UK government's latest move in support of dairy farmers, with the Dairy Response Fund in England, which opened for applications on June 18th, enabling eligible farmers to access up to £10,000 each to help overcome COVID-19 disruptions and losses.