Compleat Software: Preventing invoice fraud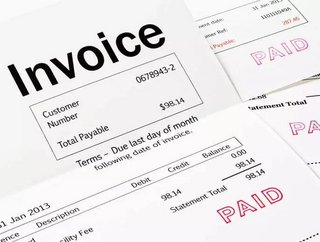 Neil Robertson, CEO of Compleat Software, discusses how companies can face and overcome supply chain threats from invoice fraud. There are many types o...
Neil Robertson, CEO of Compleat Software, discusses how companies can face and overcome supply chain threats from invoice fraud.
There are many types of fraud that small businesses might face, including identity theft, payroll fraud and return fraud. But there is one type of fraud that often flies under the radar and collectively costs SMEs £9bn every year – invoice fraud.
Like many other types of fraud, invoice fraud relies heavily on social engineering. It occurs when fraudulent invoices are sent to a company and paid due to insufficient or vulnerable accounts payable processes. It's an easy enough scam for criminals to execute if they've done their homework. Often, they send the accounts payable department an invoice marked as late for an amount that they know is low enough to bypass approval and not cause too much suspicion. In other instances, the fraudsters simply duplicate invoices, inflate them or raise the price beyond what was originally agreed.
If these invoices aren't investigated (and they are specifically designed to avoid triggering a closer look) they often just get paid. Business with poor internal communications between departments are particularly susceptible - and this isn't restricted to SMEs. Dell recently had more than US$1mn stolen by an employee who filed fraudulent invoices over the course of five years. In another case, the FD of a mature mid-size company ran an analysis between the payroll bank account details and supplier bank account details. One invoice had been running for ten years, and despite it being a small amount, it cost the business nearly £10,000
It's a particularly dangerous crime because it's both easy to understand and execute. Companies have many relationships to keep on top of – suppliers, customers and employees – and so it can be difficult to keep track of all agreements made with each party. While accounts payable departments should be responsible for managing invoices, it's up to the organisation as a whole to come up with a plan and implement the right processes and systems to protect the business against invoice fraud.
Preventing invoice fraud
Understanding how invoice fraud works and the financial impact it can have is the first step to tackling the issue. In theory, being extra vigilant and just getting a second pair of eyes on the books sounds like a good solution, but small businesses don't often have the luxury of extra staff and additional resources. More often than not one person takes on many roles, which can be problematic – and as a result, mistakes are bound to happen.
This is where procurement technology can come in handy. Small businesses are sometimes hesitant to use new tools and solutions as implementation can take time and resources to manage. However, a short teething period is well worth the reward. In the long-term, the right technology can save you time and money.
Procure to pay systems are designed to eliminate manual paper-based administration and block threats like invoice fraud before they occur. They can help manage invoices, purchase orders and expenses. Most procure to pay system suppliers should let you cherry-pick the features that benefit your business most, allowing you to personalise the software to cater to your needs. If you're thinking of employing this type of software to combat invoice fraud, you'll want to look for a verification feature. This means that any new supplier must be validated before signing on – and any supplier request to update or enter new payment information is verified before being approved.
 SEE ALSO: 
Long-term approaches to tackling fraud
Tackling fraud is something that everyone involved in a business – employees, suppliers and clients – should take some responsibility for. Effective security is often rooted in education and awareness, so taking the time to talk about the risks of fraud and the potential effects it can have on the business will go a long way to fighting the problem.
But there are other resources and products that can help you. Investing in the right technology, communicating with your peers and even joining relevant communities will go a long way to fighting fraud and stopping problems before they arise – ultimately having a positive impact on your company's bottom line.