Comment: Still room to optimise digital supply chains
By Gopi Krishnan, Vice-President & Global Head for Domain & Consulting Services, Consumer Business Unit, Wipro Limited & Arjun Pandalai, Consultant – Strategic Initiatives, Domain & Consulting Services, Consumer Business Unit, Wipro Limited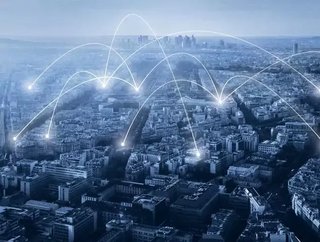 Since the dawn of retailing and organised manufacturing over a hundred years ago, supply chains have worked on a push based, fill-the-pallet and deliver...
Since the dawn of retailing and organised manufacturing over a hundred years ago, supply chains have worked on a push based, fill-the-pallet and deliver model. Omni-channel commerce took off in the 2000s, supply chains were rushed out of their back-office lives and their hard separation from the front office ended. The narrative quickly changed from "customer facing" touchpoints (process, systems, people) to all "customer serving" ones.
The sheer scale and complexity of supply chains has exploded over years and Digital Supply Chains as a term has become increasingly relevant. The millennial consumer today has access to 250+ million SKUs with a variety of options ranging from 2-hour to 2-day deliveries, dropped off to a place of their choice.
When it comes to Supply Chain Management, in the last five years, a digital wave has become more mainstream, driven by IoT, AI and ML based solutions. It is estimated that there will be 11+ billion connected devices by the end of 2018, more than 40% of which would be employed by businesses.
In spite of the connected ecosystem, Supply Chains are still struggling to get the right kind of end-to-end visibility, improved partner collaboration and higher levels of responsiveness. A decade back, pundits talked about Control Towers being the solution before they realised that getting everything centralised into one magical live dashboard is just a pipedream. This is especially difficult, in a complex network that is more of a living entity shaped by moving parts, and changing its contours by the second.
This is where the promise of Digital Supply Chain comes. Challenges that plagued us years ago are just as relevant now as we now have the tools and technologies to focus on the digital ways-of-working for the frontline employees, and to create a systems-driven foundation to enable those. How do we do this? We devise a three-fold approach:
Acquire exponential levels of supply chain data across order and fulfilment lifecycles
Interact with the supply chain network via a mobile-first strategy
Collaborate by having all the processing happening in the cloud, available for internal and external stakeholders use.
Acquire
While the proliferation of IoT enabled devices has increased operational efficiency and visibility, there has also been an exponential surge in the quantity and variety of data. According to an IDC report, the total digital data volume is expected to reach 44 zettabytes in 2020. Some retail industry leaders could handle over 1 million transactions per hour and feed databases with more than 2.5 petabytes of data daily. This has been driven by low-cost storage and cloud computing options. Yet, not many organisations have been able to use this data effectively.
In most organisations, data collected by different business functions (with different objectives) is stored in departmental siloes. Data would be gathered from sensors for predictive maintenance (production operations), robot-based handling systems, and network optimisation apps for 3PL players through digital ecosystems. Cross-functional network & IT integration built over a uniform data governance model would be the way forward. The process maturity from digital initiatives should be measured using a scorecard derived from gathering such cross-functional data.
For example, the perfect order could be measured by delivery timeliness, completeness, damage/wastage and invoice accuracy combined into one single metric.
Interact
Gone are the days when handlers and operators used to check consignment details by sifting through huge stack of papers, then enter received details via a desktop in some corner of the warehouse and update order statuses or proof of delivery via a phone call. There is an increasing need to gather data and render real-time status. Today, customer orders are received, checked and processed through EDI and digital interfaces (tablet and mobile). Logistic operators rely on GPS-enabled cloud-based mobile solutions for proof of delivery, fleet management, workforce management and resource management, all of which are now mainstream. Day-to-day processes in supply chain and logistics are becoming more interaction driven at the point of action and thus generate more insights through increased data touchpoints.
SEE ALSO:
At the front-end, consumers today demand real-time status updates on shipment details. Order fulfilment journey in turn has become flexible with options to change delivery addresses across locations post order placement, confirmation and in some cases, even shipment. Data insights collected from the consumer-shopping carts, online portals, order management and fulfilment systems, Inventory plans and shop floors can now be synchronised and used for dealing with shop-floor constraints like scheduling predictive maintenance runs with minimum risk to demand fulfilment and ecosystem commitments.
Collaborate
One of the earliest processes in the supply chain world that preferred the cloud route was an indirect procurement more than a decade ago. Around the same time, Transportation Management also began moving to the cloud, since it was a fundamentally collaborative, lighter-footprint application, focused on a few core areas around carrier selection, route and load planning. Others were slower to get there, but now with a legacy of modernisation, we would see more and more processes and systems moving to the cloud.
This can improve collaboration with vendors, 3PL and various other partners who are part of the extended supply chain. Improved order pattern recognition across different supply chain functions has enabled cost savings in the last mile delivery with the use of better scheduling and freight consolidation. The use of AI and ML based network optimisation models can accommodate greater flexibility and dynamism, making the supply chain robust.
Like all aspects in the digital world, Digital Supply Chain is also an evolving journey. Today, various functions and geographies within a global organisation are expected to be at varying stages of digital maturity. The traditional ways of managing an end-to-end supply chain technology is also changing.
So, what would be a good way to get on the digital supply chain train?
In our experience, setting up a digital cell/pod with 8-12 people within your organisation to identify and classify opportunities would be a good place to start. Once a steady pipeline of digital capabilities is ready and the initial groundwork is laid, an overarching Program office needs to be set up to scale these initiatives across the ecosystem, starting with some quick wins. Such capabilities could form a diverse set like mobile-based key-in for overages/shorts/damages, voice-based feedback activation, integrating GPS-data for truck availability/scheduling, cloud-migration of backhaul tracking systems and smartphone-enabled management dashboard to perfect order exceptions. This exercise would also help in setting up and defining organisation-level SOPs.
Digital Supply Chains offer great potential to use new generation technology to manage many problems. There needs to be greater evangelisation of digital opportunities that exist in the enterprise and facilitation of initiatives by which supply chains can solve long-standing deficiencies around consistent performance. The first step is identifying a capability set tailored to your organisation, followed by building an agile team for continuous delivery of such capabilities, and then scaling it around the three broad axes of Acquire, Interact and Collaborate.