Comment: The retail supply chain needs a makeover
By Jackie Shelton, Regional VP, UKI at Anaplan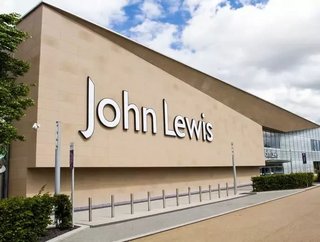 While commentators have long predicted and lamented the death of the high street, its demise has never appeared so rapid as over the past month with Joh...
While commentators have long predicted and lamented the death of the high street, its demise has never appeared so rapid as over the past month with John Lewis's store closures, the shocking takeover of Homebase for just one pound, and Poundworld falling into administration.
The latest blows to these household names exemplifies what Debenhams chief executive, Sergio Bucher identifies as "exceptionally difficult times in UK retail". Higher import costs thanks to the weaker pound, greater competition from online retailers, and squeezed household incomes – not to mention the squeeze from business rate increases and rental costs - have all resulted in a tough period for High Street stores.
In this climate, retailers cannot rely on traditional supply chain structures. Such models are ill-equipped to adapt to the omnichannel world, nor do they have the supply and demand flexibility required to meet the expectations of the modern customer.
To compete in this new retail world, businesses must remodel their supply chain and ensure they have the ability to react and adapt as the market changes.
A changing retail experience
Once-untouchable, traditional retailers are taking a hit as consumers choose to shop online rather than visit physical stores. In the first three months of this year, 21,000 retail jobs were cut in the UK, with significantly more put at risk since then. Alongside dramatic stock price drops and store closings at well-known chains, the industry is facing multiple setbacks. However, research shows that 81% of UK consumers consider the physical store to still be vital to the shopping experience.
Consumers want the ability to be able to interact with brands via both the digital and physical realms as they please – not be made to choose between them. Now consumers are buying products online, often on mobile devices, and expecting retailers to know what products they like, their historical purchasing patterns, their current location, and offer multiple, fast pick-up options.
The traditional supply chain is inadequate to adapt to this omnichannel world. The software and systems used to manage the process are lacking because they are built for the "pick, pack and ship" model – from distribution centre to store. Articles shipped from distribution centres to the store were expected to be sold to consumers at that store. As a result, there was no tracking of inventory in-store at a global level. Only managers and associates could view inventory in their shops through store and/or point-of-sale systems. This old linear scenario was predictable compared to the complexities of today's supply chain web.
In response to competing offerings like Amazon Prime Now, physical stores are having to double as warehouses, letting consumers order online and pick up their order in-store a few hours later. Retail supply chains have to be able to compete, not only when it comes to purchases, but the whole customer experience. The ability to manage returns from online purchases and how this impacts inventory is another specific area which retailers must get to grips with.
A new approach to the supply chain
The differentiators of today are response time, supply and demand flexibility, and convenience for the customer. Overcoming these challenges to become more growth-oriented mandates that retailers must retool their traditional supply chains. Retailers need customer-centric supply chains that can consistently serve demand from virtually anywhere in the network.
SEE ALSO:
Supply chain processes, metrics and priorities must be recalibrated to promote growth and customer service. To meet the requirements of the new omnichannel model is more difficult and costly than traditional approaches. Retailers have to be much nimbler than they have been. When introducing this change, companies also need to make sure that everyone is on board and that they are managing the risks associated with changing existing processes.
Going beyond the current standard
In order to benefit from more dynamic processes, that allow a real-time view of the supply chain, retailers need to use next-generation planning solutions in the cloud that allow them to connect assortment and merchandise plans with a single supply chain solution.
There also needs to be better engagement between the supply chain organisation and other retail entities. Supply chain and store leadership teams need to collaborate to establish store-based fulfilment capabilities. Supply chain professionals also need to lend their knowledge of "pick, pack and ship" to store personnel and interactions, in general, between back-end and front-end supply chain management should be more frequent and information rich. Expertise needs to be shared and traditional roles redistributed to those with the relevant skills.
Retailers need a single pool of inventory tracking, supporting multiple demand streams. This one inventory across many levels in the supply chain must be supported by fulfilment agility, multi-level dynamic inventory planning, and optimisation. It also requires an agile fulfilment process which can dynamically review and allocate inventory across the network to meet omnichannel demand in an efficient and cost-effective way. In the old retail world, organisations used to develop inventory optimisation strategies periodically and "offline." In today's dynamic world, organisations need to optimise inventory distribution between distribution centres and stores on a real-time basis to effectively respond to demand, returns and consumer expectations.
To achieve this functionality, the next-generation supply chain solution needs the ability to quickly run "what if" scenarios that enable better-informed decisions across the network.
This is the new standard. Are you ready? Your supply chain planning and inventory planning software needs to be more dynamic than ever before. With the pieces of this new model in place, retailers can not only survive, but thrive and profit in the new world of consumer-driven retail.