Comment: Mapping the supply chain in 2018
By By Karen Clarke and Tony Player, Anaplan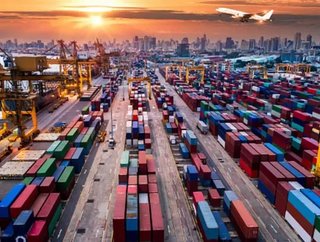 2018 has already been a dynamic and unpredictable time for the supply chain – and it's not set to calm down any time soon. Carillion hit the headli...
2018 has already been a dynamic and unpredictable time for the supply chain – and it's not set to calm down any time soon. 
Carillion hit the headlines in January for all the wrong reasons, with huge implications for the businesses right the way through its supply network. But it's not just these headline events that have an impact. New technologies like blockchain and automation are breaking through and businesses from all sectors are feeling the pressure of global and economic uncertainty, while being hampered by legacy technology that prevents them from responding effectively.
Change and uncertainty are the buzzwords of the time, but for supply chains across industries it is incredibly challenging. From evolving trade barriers, Brexit and wider economic uncertainty, 2018 will continue to be a difficult environment to predict when operating a global supply chain.
Here are four areas to watch in the supply chain as businesses look to plan for the rest of this year and beyond:
1.    Agile planning for economic and political uncertainty
Supply chain organisations are under pressure from all angles to constantly evolve – whether it's to cut greenhouse emissions, respond to regional regulatory challenges, or keep pace with technological disruption. These demands place a premium on effective connected planning and the ability to change and adapt those plans quickly. Businesses cannot afford to have siloed sections of their global supply chain.
Most organisations are handcuffed though, unable to act responsively and dynamically because they are lumbered with legacy systems which are still constrained by their on-premise heritage. At the pace that the modern supply chain needs to be able to adjust, they have to be operating in the cloud with solutions that were "born online" rather than trying to force those cumbersome legacy systems to be something they're not. The cloud allows stakeholders across the business to get real time insight into what is happening on the ground – whether that's the progress of a supplier, customer demand or the performance of different product types. 
2.    Breaking planning out of the tech team
One crucial barrier to achieving connected planning that will have to be addressed in 2018 is the functional silos that businesses currently operate in - from finance, to IT, to supply chain and sales. Organisations need to think more holistically when it comes to planning and be more connected in their outlook. Recognising the need to take a more collaborative approach is crucial for success.
From a supply chain point of view for example, networks are no longer linear, but are often sprawling, complicated global spiderwebs of organisations and stakeholders. Part of the problem is that the solutions that are being used to manage these networks were designed for old supply frameworks. If a supply framework changes, the solution being used has to change with it. Otherwise the team can't properly predict and plan for changes. More importantly, the people working on the front line do not have the power to adapt their supply chain planning models to what they need without involving the IT team or even worse, expensive third party experts. Putting planning tools in their hands will be key for success in 2018, both in the supply chain and across the wider business.
SEE ALSO:
3.    Linking the supply chain in blocks
While there has been a buzz in the industry for some time now around the potential of new technologies like blockchain this has, by and large, been met with a degree of caution when it comes to the immediate practical application.
Momentum has been building, particularly in finance and in food and life sciences sectors, but one major challenge is that the technology needs a specific set of technical skills that are in short supply. The nature of the technology also presents a catch-22 for widespread adoption. Because of the platform or network effect it creates, blockchain needs widespread adoption to achieve its purpose of the decentralisation of that transaction process. It will also take time to get the appropriate standards in place. Ultimately, the responsibility will lie with both the technology suppliers and the supply chain businesses to collaborate on these.
As the bigger players in each industry sign on and build momentum – something we could see over the next five years or so – then we will see the domino effect, as adoption ripples through the supply chain. Until then, we are likely to see smaller innovations and applications of the technology.
4.    Hot sector to watch: retail
Getting the blend right between online and the high-street will be crucial for retailers over the next few years. That mix will vary with the types of goods the retailer sells and the market they operate in and have wide reaching implications for the supply chain – the difference between supplying one store with a truck and supplying millions of people individually, together with the challenges of reverse logistics. As that network expands, businesses are increasingly looking at virtual inventories and the importance of having that holistic real-time view of stock.
Black Friday 2017 and the festive period did not have the impact hoped for. This has highlighted to the industry that you must be able to respond quickly and be agile enough to manage peaks and troughs in activity. This is not just a reactive principle though as it's equally important to use connected planning to predict demand signals and respond as quickly as possible to take advantage of opportunities and gaps in the market before competitors.
The supply chain is going through a period of unprecedented transformation. Businesses are having to contend with a huge range of challenges from global and political economic uncertainty, to technological disruption and a siloed supply chain network. Connecting this planning process is crucial to success in 2018 and beyond.