Comment: how to streamline your supply chain in 2018
By Mike McCreesh, VP Supply Chain, Office Depot Europe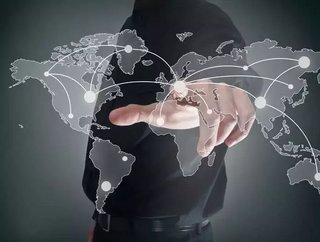 As we head rapidly towards the New Year, many businesses will be preparing to take stock of the previous year's supply chain activities. With this per...
As we head rapidly towards the New Year, many businesses will be preparing to take stock of the previous year's supply chain activities. With this period of evaluation also comes the opportunity for improvement; for costs to be reduced, processes to be optimised and overall productivity to be increased.
In competitive markets, the sustainability and efficiency of an organisation's supply chain can not only determine its profit margins, but can also have a significant impact on brand perception. Supply chain capabilities are developing year on year and keeping up to date with these improvements to transparency and efficiency is vital. Now is the time for businesses to ensure procurement processes are up to date and optimised, in preparation for any and all eventualities.

Some of the most fundamental advancements in this field over recent years have been technological. As with so many aspects of the modern business world, your supply chain should be taking advantage of all available opportunities to make it fully connective.
Enterprise Resource Planning (ERP) software can be an invaluable aid, enabling real-time assessments of future business performance, which aid the management of procurement activities. However, a limitation of this technology is that it cannot take human factors affecting consumer demand into account. Buying behaviours, seasonal promotions and stock clearance all throw a spanner into the works and it is important that they are not entirely relied upon for supply chain forecasts. 

One of the key challenges faced by business owners in past years has been the issue of supply chain visibility. In the event that products went missing or became delayed over the course of their journey, it would be incredibly difficult to determine exactly what had happened and where. However, the recent development of 'track and trace' technology has changed the game.

'Track and trace' solutions can provide businesses with purchase order numbers, container numbers and item counts, weight, status, delivery date and more. This means that every stage of the process is monitored and with the ability to integrate all of this into a business' accounting systems, inventories can be kept up to date at all stages of a delivery.
SEE ALSO:
Take-up of these solutions has increased rapidly in recent years. A wave of new software and developments in existing technologies such as radio-frequency identification (RFID) allow disruption to business processes to be minimised, whilst keeping costs low and boosting brand perception.
However, while track and trace may add clarity, supply chain process can only truly become streamlined if they are properly consolidated. By choosing a single source of supply for a range of essential business products, organisations can save time and money as well as avoiding an administrative headache. 

Procurement strategies which involve a large number of suppliers can be notoriously difficult to manage, leading to miscommunication and a lack of cohesion. By using just one provider for multiple processes and products, organisations reduce delivery numbers, minimise risk and help to unburden logistics managers. It also increases leverage for negotiating more favourable contracts with suppliers, given that a sense of trust, partnership and confidence is allowed to develop.
A long-term relationship with a single supplier will help put an organisation in a position to prove their value and their loyalty, creating a mutually-beneficial partnership, the value of which cannot be underestimated considering potential turbulence and uncertainty.
Of course, the size of the delivery network and the number of regional depots should be taken into consideration when deciding upon any switch or consolidation of suppliers. However, it is generally the case that the higher the number of suppliers, the less visible the network becomes and therefore the more susceptible it is to breakdowns. Streamlining supply chains also helps logistics managers to reengage with the green agenda – the lower the number of separate orders and deliveries, the greater the environmental benefits.

By taking the time to evaluate existing procurement activities over the coming months, and continuing to optimise the process in any way possible, businesses can ensure that they reap the rewards of better visibility, faster connectivity and a simplified process in 2018.